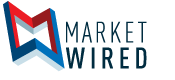 Align Technology to Speak at Upcoming Financial Conferences
SAN JOSE, CA--(Marketwired - November 03, 2017) - Align Technology, Inc. (NASDAQ: ALGN) today announced that the company is scheduled to speak at upcoming financial conferences. The presentation, as noted below, will be webcast live via the Investor Relations section of Align Technology's website at http://investor.aligntech.com. An archived replay will remain on the website for approximately three months.
/EINPresswire.com/ -- Conference: Credit Suisse 26th Annual Healthcare Conference
Date: Tuesday, November 7, 2017
Presentation: 2:10 p.m. to 2:40 p.m. Mountain Standard Time
Speakers: John Morici, CFO
Shirley Stacy, VP Finance, Corporate and Investor Communications
Conference: 2017 Northcoast Research Fall Management Forum
Date: Thursday, November 9, 2017
Format: One-on-One Forum, No Company Presentation
Speakers: John Morici, CFO
Yin Cantor, Director, Corporate and Investor Communications
About Align Technology, Inc.
Align Technology designs and manufactures the Invisalign® system, the most advanced clear aligner system in the world, and iTero® intraoral scanners and services. Align's products help dental professionals achieve the clinical results they expect and deliver effective, cutting-edge dental options to their patients. Visit www.aligntech.com for more information.
For additional information about the Invisalign system or to find an Invisalign provider in your area, please visit www.invisalign.com. For additional information about iTero digital scanning system, please visit www.itero.com.

EIN Presswire does not exercise editorial control over third-party content provided, uploaded, published, or distributed by users of EIN Presswire. We are a distributor, not a publisher, of 3rd party content. Such content may contain the views, opinions, statements, offers, and other material of the respective users, suppliers, participants, or authors.