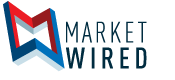 SPARTON RESOURCES INC.: PuNeng Energy Announces Major Vanadium Flow Battery Contract Clarification
/EINPresswire.com/ -- TORONTO, ONTARIO--(Marketwired - Nov 2, 2017) - Sparton Resources Inc. (TSX VENTURE:SRI) ("Sparton" or the "Company") is pleased to announce that in relation to the news release issued earlier today where under PuNeng Energy announced has been awarded a contract for construction of a 12-megawatt hour vanadium flow battery as Phase 1 of a larger 40- megawatt hour energy storage project in Hubei Province China the following information regarding the Company's minority interest held in PuNeng is as follows:
Sparton's 89.8% owned subsidiary VanSpar Mining Inc., registered in the British Virgin Islands, owns 18% of JD Holding Inc. registered in the Cayman Islands. JD Holding Inc. in turn owns 100% of PuNeng Energy the vanadium flow battery manufacturer. Full information regarding the history of the PuNeng investment interest held by Sparton is in its various news releases and available at www.sedar.com.
The Company does not know the full value of the transaction at this time and final terms of the battery contract are expected to be available at a future date.
Neither TSX Venture Exchange nor its Regulation Services Provider (as that term is defined in the policies of the TSX Venture Exchange) accepts responsibility for the adequacy or accuracy of this release.
Forward-Looking Statements
Information set forth in this news release involves forward-looking statements under applicable securities laws. The forward-looking statements contained herein include, but are not limited to, financings and transactions being pursued, and all such forward-looking statements are expressly qualified in their entirety by this cautionary statement. The forward-looking statements included in this news release are made as of the date hereof and the Company disclaims any intention or obligation to update or revise any forward-looking statements, whether as a result of new information, future events or otherwise, except as expressly required by applicable securities legislation. Although the Company believes that the expectations represented in such forward-looking statements are reasonable, there can be no assurance that such expectations will prove to be correct and, accordingly, undue reliance should not be put on such forward-looking statements. This news release does not constitute an offer to sell or solicitation of an offer to buy any of the securities described herein.
We Seek Safe Harbour

EIN Presswire does not exercise editorial control over third-party content provided, uploaded, published, or distributed by users of EIN Presswire. We are a distributor, not a publisher, of 3rd party content. Such content may contain the views, opinions, statements, offers, and other material of the respective users, suppliers, participants, or authors.