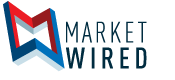 AppYea's Subsidiary The Diagnostic Centers Signs First New Client
/EINPresswire.com/ -- FORT WORTH, TX--(Marketwired - Nov 2, 2017) - AppYea Inc. (OTC PINK: APYP) announced today that its subsidiary The Diagnostic Centers has signed its first new client, Pacific Pain & Regenerative Medicine, with locations in Los Angeles and Irvine, California and has started shipping PGx samples for testing.
Under this new agreement, Pacific Pain & Regenerative Medicine guarantees a minimum of 20 PGx tests per month which will generate between $20,000 and $40,000 per month of revenue to the Company, depending on the test. Pharmacogenetic (PGx) testing is used for determining how an individual will respond to a particular medicine. Clinicians use PGx testing to provide personalized medicine rather than using the population-based or one size fits all approach. PGx testing may also improve medication adherence.
PGx testing provides insight into a patient's metabolic pathways. Knowing which pathways are functioning normally or abnormally allows a physician to prescribe medications as intended by the drug manufacturer, select the most appropriate dose, and even the best drug for the patient.
"This is the first step in signing up doctor groups and clinics. As we demonstrate successful and timely testing, it will allow us to add toxicology testing for their patents as well. Based on the number of samples per month we will see a significant change in the way we do business as a company," Douglas McKinnon, AppYea's CEO, stated. "If we manage 1000 tests per month for doctor groups we are looking at a completely different company."
About AppYea Inc.
AppYea Inc., founded in 2012, is engaged in mobile applications for iOS, Google Play, and Amazon platforms and marketing certain products and services to healthcare providers. The Company operates its own titles as well as provides strategic partnerships with promising mobile app developers. Through its wholly owned subsidiary, The Diagnostic Centers, Inc., AppYea markets comprehensive diagnostic testing services to physician offices, clinics, hospitals, long term care facilities, healthcare groups, and other healthcare providers. Visit website: http://appyea.com/about/
This press release contains forward-looking statements within the meaning of Section 27A of the Securities Act of 1933 and Section 21E of the Securities Act of 1934. These forward-looking statements are based largely on the expectations or forecasts of future events, can be affected by inaccurate assumptions, and are subject to various business risks and known and unknown uncertainties, a number of which are beyond the control of management. Therefore, actual results could differ materially from the forward-looking statements contained in this press release. Additional information respecting the factors that could materially affect the Company and its operations are contained in its annual report on Form 10K and Form 10-Q as filed with the Securities and Exchange Commission. The Company undertakes no obligation to publicly update or revise any forward-looking statement.
Contact information:
AppYea Inc.
Investor Relations
Phone: (817) 887-8142

EIN Presswire does not exercise editorial control over third-party content provided, uploaded, published, or distributed by users of EIN Presswire. We are a distributor, not a publisher, of 3rd party content. Such content may contain the views, opinions, statements, offers, and other material of the respective users, suppliers, participants, or authors.