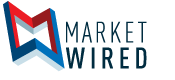 Sphinx closes $247,880 private placement financing
/EINPresswire.com/ -- MONTREAL, QUEBEC--(Marketwired - Nov 1, 2017) - Sphinx Resources Ltd. ("Sphinx" or the "Corporation") (TSX VENTURE:SFX) announces that it has closed a non-brokered private placement (the "Private Placement") for aggregate gross proceeds of $247,880.
The Private Placement was comprised of:
1,244,000 units of the Corporation at a price of $0.05 per unit. Each unit consists of one common share in the capital of the Corporation and one common share purchase warrant. Each warrant entitles the holder to acquire one common share at a price of $0.08 per common share until November 1, 2020; and
2,856,616 Flow-through units ("FT Units") at a price of $0.065 per unit. Each FT Unit consists of one common share (the "FT Share") and one half common share purchase warrant. Each warrant entitles the holder to acquire one common share at a price of $0.10 per common share until November 1, 2019. The FT Shares shall qualify as "flow-through shares" within the meaning of the Income Tax Act (Canada).
The securities of the Corporation to be issued pursuant to the Private Placement are subject to a four-month hold period expiring March 2, 2018. Management and one director of the Corporation subscribed for an amount of $25,415 of the Private Placement.
The net proceeds of the Private Placement will be used to fund the Corporation's zinc projects (Calumet-Sud, Tessouat, Tessouat-Sud and Obwondiag) in the Pontiac regional municipal county in southwestern Quebec, its Cheechoo Éléonore Trend gold exploration project in the Eeyou Istchee James Bay territory, and for general working capital purposes. The Corporation gratefully acknowledges the participation to the Private Placement of a number of residents of the Pontiac region and nearby Renfrew County, in Ontario.
The Private Placement has been conditionally accepted by the TSX Venture Exchange. In connection with the Private Placement, the Corporation has agreed to pay to certain finders a finder's fee of 7% in cash, representing an aggregate amount of up to $9,692.
About Québec and Sphinx
Quebec has established itself as one of the world's most attractive mining jurisdictions, ranking 6th globally (Fraser Institute press release, February 28 2017). The Quebec government has created market confidence by following a proactive approach to mining policy. Quebec's mining sector has also been encouraged by the clarity and certainty of the legal and regulatory framework adopted by its government. Sphinx is engaged in the generation and acquisition of exploration projects in Québec.
For further information, please consult Sphinx's website.
Neither TSX Venture Exchange nor its Regulation Services Provider (as that term is defined in the policies of the TSX Venture Exchange) accepts responsibility for the adequacy or accuracy of this release.
This press release may contain forward-looking statements that are subject to known and unknown risks and uncertainties that could cause actual results and activities to vary materially from targeted results and planning. Such risks and uncertainties include those described in Sphinx's periodic reports including the annual report or in the filings made by Sphinx from time to time with securities regulatory authorities.