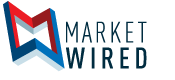 Millennial Esports Grants Stock Options
/EINPresswire.com/ -- TORONTO, ONTARIO--(Marketwired - Oct 31, 2017) - Millennial Esports Corp. (TSX VENTURE:GAME) has granted 3,000,000 stock options to its newest director Doug Belgrad, which are each exercisable into a common share at an exercise price of $0.78 per share for a period of 10 years subject to vesting terms.
Millennial Esports Corp.:
Millennial Esports provides turnkey global solutions that cover gaming technology and studios, event management, research and analytics, content production, and broadcasting.
MillennialEsports.gg is the premier operator of tournaments and building communities by and for gamers.
IDEAS+CARS, based out of Motorsport Valley, UK, provides industry leading knowledge and intellectual property in the burgeoning and increasingly lucrative Esports racing genre.
Eden Games will soon become part of Millennial Esports' offering in motor sports and racing.
O'Gaming TV, based in Paris and a part of Alt Tab Productions, is an Esports video content production and events company, and a major player in live French-language esports streaming.
thE Arena at Neonopolis is Las Vegas's first permanent Esports venue. The 15,000 square foot state-of-the-art facility accommodates more than 1000 people in comfort and provides technical services including facilities, expertise, and manpower for clients such as EA, Amazon, and Microsoft.
Stream Hatchet, operating out of Barcelona, Spain, offers complete Esports data analytics solutions. The company focuses on providing actionable intelligence in a format that is easy to understand at a glance.

EIN Presswire does not exercise editorial control over third-party content provided, uploaded, published, or distributed by users of EIN Presswire. We are a distributor, not a publisher, of 3rd party content. Such content may contain the views, opinions, statements, offers, and other material of the respective users, suppliers, participants, or authors.