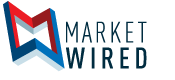 California's College Savings Program Reaches Record $8 Billion in Combined Assets
Assets grew by nearly one-third in the past three years
/EINPresswire.com/ -- SACRAMENTO, CA--(Marketwired - October 30, 2017) - ScholarShare 529, one of the country's top performing college savings plans, recently reached $8 billion in combined assets for the first time in its 18-year history. This marks an increase of 31 percent since State Treasurer John Chiang took office in 2015.
"ScholarShare 529 in its 18 years of existence has made great strides in assisting California families tame the rising costs of a college diploma by becoming a reliable, go-to ally in growing college savings through smart investments," said State Treasurer John Chiang, chair of the ScholarShare Investment Board. "Reaching $8 billion shows we are on the right track to help California families pay for higher education and ensure bright futures for their children."
During his tenure, Chiang introduced a number of nationally cutting-edge programs to boost participation in the college savings plan. These efforts include making ScholarShare gift cards available for purchase, launching the Scholar Dollars program to award grants to individual schools to help pay for enrichment programs and increasing ScholarShare match promotions to help parents more quickly build savings.
As ScholarShare 529 continues to experience record growth, the plan is being recognized in the industry for the many benefits it offers its investors. Since taking office in 2015, Treasurer Chiang has helped the program go from a bronze star to a silver star rating. ScholarShare 529 was awarded silver in Morningstar's annual review of college savings plans. Morningstar rates plans on a scale that includes gold, silver and bronze. Out of the 62 plans analyzed, only 10 earned a prestigious silver rating.
ScholarShare 529 was recognized for, among other plan benefits, its active fund options that have set the plan apart from others mainly for its use of best-in-class managers and for the plan's index-based investments.
About ScholarShare 529
ScholarShare 529 is the official college savings plan of California. Established in 1999, ScholarShare 529 helps California families save for college and currently holds more than $8 billion in assets across nearly 300,000 accounts as of October 2017.
With 100% tax-free growth, families can accumulate up to 25% more money for higher education -- funds which can be used for a range of qualified expenses at most trade schools, colleges, and universities nationwide. ScholarShare 529 is offered by the State of California and managed by TIAA-CREF Tuition Financing, Inc.
For more information about the plan, visit ScholarShare529.com. For information about the ScholarShare Investment Board (SIB), which oversees ScholarShare 529, visit www.treasurer.ca.gov/ScholarShare. ScholarShare 529 can be found on Facebook at facebook.com/ScholarShare529 and on Twitter at @ScholarShare529.

EIN Presswire does not exercise editorial control over third-party content provided, uploaded, published, or distributed by users of EIN Presswire. We are a distributor, not a publisher, of 3rd party content. Such content may contain the views, opinions, statements, offers, and other material of the respective users, suppliers, participants, or authors.