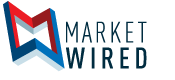 D2L Extends Reach Across EMEA With New Customers and Partners
D2L is enhancing the learning experience for more people in the UK, Europe, Middle East and South Africa
/EINPresswire.com/ -- LONDON, UNITED KINGDOM--(Marketwired - October 26, 2017) - D2L, the global learning-technology leader, announces further growth in the EMEA region, with significant partnerships and new customers deploying its Brightspace learning platform in the last quarter.
In Q2 2017, enterprises, schools and higher education institutions across the EMEA region selected D2L's Brightspace to enhance teaching and learning experiences. Created for the modern learner, Brightspace offers rich multimedia to increase learner engagement anytime, anywhere. In addition, its analytics deliver insights into the performance levels of departments, courses and learners.

"Our aim is to reach every learner across EMEA, whether they are in school, college, university or within the corporate world," said Elliot Gowans, VP EMEA, D2L. "We are constantly developing new ways to enhance the learning experience in line with user expectations and stay one step ahead of our competitors. We have enjoyed incredible success over the last few months as a result."
"Brightspace is the perfect platform for both educational institutions and companies that require a tailor-made learning platform to engage with today's tech-savvy learners who expect an adaptive, personalised learning experience. Our progress in 2017 is testimony to the flexibility of our Brightspace platform and the strength of the customer and partner relationships we have built in the region. It is an exciting time for everyone connected with D2L."
New Brightspace customers include:
Bournemouth University (BU), one of the UK's most innovative educational institutions, has adopted Brightspace to deliver a more engaging learning experience. "Brightspace's ability to create personalised learning experiences for our students is key. Feedback from our students is incredibly positive, and with BU having a real focus on enhancing learning outcomes, we feel Brightspace is the right solution to support our ambitions in this area. BU students are now able to work at a pace that best suits them and their capabilities, wherever they are located," said the Deputy Vice-Chancellor Professor Tim McIntyre-Bhatty of Bournemouth University.
The West Bridgford School, one of the UK's top technology schools, moved from Moodle and Go 4 Schools to Brightspace to deliver a more engaging, measurable and personalised learning experience, and ensure every student is getting the attention they need. "We are extremely impressed with Brightspace's ability to create personalised learning experiences for our students. In particular, the gradebook functionality has been a key factor in our decision. Formulas have been created by D2L that will allow us to track each student's assessment grade against their previous and predicted grades, as well as others in the class, which will help us identify students that need additional support," said Mark Deans, Deputy Head Teacher at The West Bridgford School.
The University of Derby, the number-one university for graduate employment in the East Midlands has adopted Brightspace to deliver a new suite of online professional development courses. The institution wants to provide a personalised experience that will attract different types of learners and drive new revenue opportunities. "Our learners require an adaptable, flexible learning platform that they can engage with, when and where it suits them. Brightspace stood out in this respect. The platform is extremely easy to use and can be tailored to each learner's lifestyle and skillset -- something that is very important for us. What we particularly liked about Brightspace is that it automates the delivery of our courses, but it still has the human touch. The platform uses intelligence agents to recognise each learner's progress and communicate with them accordingly," said Munib Hadi, Head of Academic Innovation Hub at the University of Derby.
AFRICOLLEGES International, (ACI) an online college addressing the agricultural education gap in South Africa, is introducing Brightspace to provide students with affordable, accessible and industry-relevant agricultural course content. "For the very first time, Brightspace will give our students here on the African continent the opportunity to study from anywhere, at any time, whether it's on their mobile, desktop or tablet. This provides a dynamic learning environment without the added costs of being 'on campus.' It will enable ACI to accommodate those students that may not have the financial resources associated with traditional learning models," said Howard Blight, CEO and Founder of AGRICOLLEGES International.
New Brightspace partnerships include:
ProtOS, a leading provider of education technology in Spain, has partnered with D2L to introduce Brightspace to enterprises and higher educational institutions across the Spanish region. "D2L's Brightspace platform provides a high level of personalisation and granularity in both its online and blended learning programmes, which is required to meet and exceed the needs of our diverse customer base in Spain. Brightspace truly represents the next generation of learning," said Pablo Cervera, CEO of protOS, Education.
Revalton, a technology solutions provider based in Dubai serving the Middle East region through a myriad of solutions and services, has partnered with D2L to bring Brightspace to new learners in the region. "We are extremely pleased to be partnering with D2L. By adding Brightspace to our portfolio, we are able to offer our customers a truly unique, personalised, engaging learning experience. With D2L's technology and our expertise on the market, we aim to transform how people learn in the Middle East," said Ahmed Shabaan, CEO of Revalton.
Visions Consulting is an EMEA business management consultancy that has partnered with D2L in South Africa to modernise its enterprise customers' learning experiences. "By partnering with D2L, our customers in South Africa can take advantage of best-in-breed education technology that is tailored to their needs. Brightspace enables learners to engage with teachers, lecturers and mentors, access content and share their experience whenever they want, wherever they are. It really is built for the modern learner and customers who want to be innovative industry leaders," said Tracy Lemon, CEO of Visions Consulting.
D2L announced it had achieved Amazon Web Service (AWS) Education Competency status. To receive this designation, D2L demonstrated technical proficiency and proven success, building solutions that support mission-critical workloads of higher education, primary and secondary schools, research and publishing customers. The certification differentiates D2L as an AWS Partner Network (APN) member that has delivered proven customer success providing specialised solutions aligning with AWS's architectural best practices to support the academic experience of teachers and learners and/or improve the operational needs of administrators.
ABOUT BRIGHTSPACE
D2L's Brightspace is a learning management system (LMS) that helps schools and institutions deliver personalized learning in a classroom or online to people anywhere in the world. Created for the digital learner, Brightspace is cloud-based, runs on mobile devices and offers rich multimedia to increase engagement, productivity and knowledge retention. The platform makes it easy to design courses, create content and grade assignments, giving instructors more time to focus on what's most important: greater teaching and learning. At the same time, analytics reports track and deliver insights into the performance levels of departments, courses or individuals.
Brightspace was named the #1 LMS in Higher Ed by Ovum Research and #1 in Adaptive Learning by eLearning Magazine. In addition, Aragon Research ranked D2L as a "Leader" in 2017 Aragon Research Globe for Corporate Learning and included Brightspace in its highly coveted Hot Vendors In Learning list.
ABOUT D2L
D2L is the software leader that makes learning experiences better. The company's cloud-based platform, Brightspace, is easy to use, flexible and smart. With Brightspace, organisations can personalise the experience for every learner to deliver real results. The company is a world leader in learning analytics: its platform predicts learner performance so that organisations can take action in real-time to keep learners on track. Brightspace is used by learners in higher education, secondary schools and the corporate sector, including the Fortune 1000. D2L has operations in the United States, Canada, Europe, Australia, Brazil and Singapore. www.D2L.com Twitter: @D2L @D2L_EMEA
© 2017 D2L Corporation.
The D2L family of companies includes D2L Corporation, D2L Ltd, D2L Australia Pty Ltd, D2L Europe Ltd, D2L Asia Pte Ltd and D2L Brasil Soluções de Tecnologia para Educação Ltda. All D2L marks are trademarks of D2L Corporation. Please visit D2L.com/trademarks for a list of D2L marks.

EIN Presswire does not exercise editorial control over third-party content provided, uploaded, published, or distributed by users of EIN Presswire. We are a distributor, not a publisher, of 3rd party content. Such content may contain the views, opinions, statements, offers, and other material of the respective users, suppliers, participants, or authors.