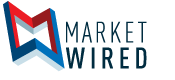 NetworkNewsWire Releases Exclusive Audio Interview with Tapinator, Inc. (TAPM)
/EINPresswire.com/ -- NEW YORK, NY--(Marketwired - Oct 26, 2017) - NetworkNewsWire ("NNW"), a multifaceted financial news and publishing company that delivers a new generation of social communication solutions for business, today announces the online availability of its interview with New York-based mobile games developer and publisher, Tapinator, Inc. (OTCQB: TAPM).
The interview can be heard at http://NNW.fm/TAPM-Interview-October-2017
Sharing company milestones and highlights for the coming year is Tapinator CEO Ilya Nikolayev as he visits with NNW's Stuart Smith in an interview that delves into the lucrative business of mobile gaming.
"We develop and operate games on the major mobile platforms, namely the Apple iOS platform, Google Play and the Amazon app store," Nikolayev says, pointing out that Tapinator has already launched more than 300 different games downloaded more than 400 million times by game players.
Nikolayev and the Tapinator team have been working together since 2007 to build mobile games and applications. Founded in 2013, the company's business strategy includes the creation of best-in-class "Full-Featured Games" that provide game players with more in-depth, unique content that supports long-term retention and generates higher investment return. The company also creates what it refers to as "Rapid Launch Games" in higher quantities -- about nine new games a month -- that provide a predictable profit ratio based on an established cost-effective production program.
"We know exactly how much money it's going to cost us to create a new product," Nikolayev says of the Rapid Launch Game business. "And we know the exact amount of average revenue these games contribute."
The Full-Feature Games, also referred to as "home run" products, are capable of going viral and have the potential to generate anywhere from $10 million to $100 million or more in revenue, Nikolayev explains.
Tapinator's management team initially began building applications on the Facebook platform in 2007, creating the massively successful "Family Tree" app that eventually was sold to Intelius in 2011 for a significant profit shared by the app's investors. Several years ago, it became clear to Tapinator's management that users and eyeballs were shifting from the web and Facebook to mobile platforms, which led to game creation and the birth of Tapinator.
Tapinator's games are downloaded at a rate of 250,000 to 300,000 per day, which is a significant number in the gaming and application industry and translates into a monthly active user base worth millions of dollars. Cross-promotions aimed at Tapinator's existing game network tempts players to download its new games, which allows the company to launch products without spending any money on third-party marketing. With around 11 million active monthly gamers, the company is likely undervalued based on its documented core metrics, Nikolayev concludes.
About Tapinator, Inc.
Tapinator develops and publishes mobile games on the iOS, Google Play, and Amazon platforms. Tapinator's portfolio includes over 300 mobile gaming titles that, collectively, have achieved over 400 million player downloads, including games such as ROCKY™, Video Poker Classic, Solitaire Dash, and Dice Mage. Tapinator generates revenues through the sale of branded advertisements and via consumer app store transactions. Founded in 2013, Tapinator is headquartered in New York, with product development teams located in the United States, Germany, Pakistan, Indonesia, Russia and Canada. Consumers can find high-quality mobile entertainment wherever they see the 'T' character logo, or at http://www.Tapinator.com
About NetworkNewsWire
NetworkNewsWire (NNW) is an information service that provides (1) access to our news aggregation and syndication servers, (2) NetworkNewsBreaks that summarize corporate news and information, (3) enhanced press release services, (4) social media distribution and optimization services, and (5) a full array of corporate communication solutions. As a multifaceted financial news and content distribution company with an extensive team of contributing journalists and writers, NNW is uniquely positioned to best serve private and public companies that desire to reach a wide audience of investors, consumers, journalists and the general public. NNW has an ever-growing distribution network of more than 5,000 key syndication outlets across the country. By cutting through the overload of information in today's market, NNW brings its clients unparalleled visibility, recognition and brand awareness. NNW is where news, content and information converge.
Please see full terms of use and disclaimers on the NetworkNewsWire website applicable to all content provided by NNW, wherever published or re-published: http://NNW.fm/Disclaimer
Forward-Looking Statements
This release contains forward-looking statements within the meaning of Section 27A of the Securities Act of 1933, as amended and Section 21E of the Securities Exchange Act of 1934, as amended. All forward-looking statements are inherently uncertain as they are based on current expectations and assumptions concerning future events or future performance of the company. Readers are cautioned not to place undue reliance on these forward-looking statements, which are only predictions and speak only as of the date hereof. In evaluating such statements, prospective investors should review carefully various risks and uncertainties identified in this release and matters set in the company's SEC filings. These risks and uncertainties could cause the company's actual results to differ materially from those indicated in the forward-looking statements.

EIN Presswire does not exercise editorial control over third-party content provided, uploaded, published, or distributed by users of EIN Presswire. We are a distributor, not a publisher, of 3rd party content. Such content may contain the views, opinions, statements, offers, and other material of the respective users, suppliers, participants, or authors.