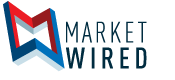 Takeda Donates $1 Million to Establish the Takeda Chair in Public Health at Asian University for Women
/EINPresswire.com/ -- OSAKA, JAPAN and CHITTAGONG, BANGLADESH--(Marketwired - Oct 25, 2017) - Takeda Pharmaceutical Company Limited (TSE: 4502) ("Takeda") and Asian University for Women ("AUW") today jointly announced the establishment of the "Takeda Chair in Public Health" as the first endowed chair at AUW.
With funding from Takeda, the Takeda Chair in Public Health will propel research and create opportunities for collaboration with scholars in public health. The Takeda Chair will also enable AUW to build upon its strengths to improve public health in developing and emerging countries, and to educate the next generation of leaders in Asia and the world. An endowed chair is the highest academic award that AUW can bestow upon a faculty member.
Haruhiko Hirate, Corporate Officer of Corporate Communications and Public Affairs of Takeda commented, "It is our great pleasure to establish the Takeda Chair in Public Health as the first endowed chair at AUW, which provides high quality university education to hundreds of women. It reflects our global CSR strategy: prevention for health in developing countries, and promotion of diversity and inclusion everywhere."
Professor Nirmala Rao, OBE, FAcSS, Vice Chancellor of AUW stated, "AUW is delighted to establish the endowed Takeda Chair in Public Health which will support high quality programs of regional relevance to public health, foster formal linkages with the public health system to support timely and effective application of research into policies and practice, and stimulate innovative approaches in public health research and knowledge exchange. The Chair will educate and mentor the current and next generation of public health researchers, practitioners and policy makers. Takeda's donation will benefit AUW for long term, while rewarding exceptional academic performance, and attracting and retaining the most talented faculty to AUW."
About Takeda Pharmaceutical Company Limited
Takeda Pharmaceutical Company Limited is a global, research and development-driven pharmaceutical company committed to bringing better health and a brighter future to patients by translating science into life-changing medicines. Takeda focuses its R&D efforts on oncology, gastroenterology and central nervous system therapeutic areas plus vaccines. Takeda conducts R&D both internally and with partners to stay at the leading edge of innovation. New innovative products, especially in oncology and gastroenterology, as well as Takeda's presence in Emerging Markets, are currently fueling the growth of Takeda. Around Takeda's 30,000 employees are committed to improving quality of life for patients, working with Takeda's partners in health care in more than 70 countries. For more information, visit https://www.takeda.com/newsroom/.
About Asian University for Women
Founded in 2008 and located in Chittagong, Bangladesh, Asian University for Women is the first of its kind: a regional institution dedicated to women's education and leadership development - international in outlook, but rooted in the contexts and aspirations of the people of Asia. Students from 15 countries attend AUW. This University exists solely to educate and otherwise support a rising network of women leaders, entrepreneurs and change makers from across the region. It seeks out women who have significant academic potential, demonstrate courage and a sense of outrage at injustice, and are empathic to the woes of other people. A majority of AUW students are first in their family to enter university; 98% of AUW's students are on full or near-full scholarship funded by donors from around the world. A majority of AUW graduates find employment in their home countries while about 25% go on to pursue graduate studies. AUW graduates and former students have been admitted to Stanford, Oxford, Columbia, Brandeis, Surrey, SOAS, Ewha and a host of other leading universities in the world. To learn more about Asian University for Women, please visit http://asian-university.org/

EIN Presswire does not exercise editorial control over third-party content provided, uploaded, published, or distributed by users of EIN Presswire. We are a distributor, not a publisher, of 3rd party content. Such content may contain the views, opinions, statements, offers, and other material of the respective users, suppliers, participants, or authors.