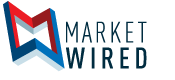 TriPoint Global Equities/BANQ(R) Completes FAT Brands Initial Public Offering
Iconic Restaurant Franchising Company Completes $24 million Regulation A+ Initial Public Offering & Listing on NASDAQ
/EINPresswire.com/ -- NEW YORK, NY--(Marketwired - Oct 24, 2017) - TriPoint Global Equities, LLC ("TriPoint"), a FINRA member and leading boutique investment bank that provides companies with capital raising and corporate and strategic advisory services, today announced that TriPoint along with its online electronic platform, BANQ® (www.BANQ.co), completed the Reg A+ IPO for FAT Brands, Inc.
FAT (Fresh. Authentic. Tasty.) Brands Inc. ("FAT Brands" or the "Company") successfully raised $24 million through the sale of 2,000,000 shares priced at $12.00 per share. FAT Brands began trading on the Nasdaq under the ticker symbol "FAT" on October 23, 2017.
TriPoint Global Equities, LLC, working with its online division BANQ® (www.banq.co), was the lead managing selling agent and sole book runner for the offering. FAT Brands intends to make history by being the first Reg A+ Issuer listed on a National Securities Exchange to pay a dividend.
"TriPoint has been a pioneer in Regulation A+ and the JOBS Act for years, having developed a methodology that allows companies to reach a diverse audience of investors and trade on a National Securities Exchange," said Mark Elenowitz, CEO of TriPoint. "FAT Brands leads us into exciting new territory where iconic brands can offer fans the opportunity to not only be a customer, but to be a shareholder as well."
Fresh. Authentic. Tasty. Brands
FAT Brands is a leading global franchising company that strategically acquires, markets and develops fast casual and casual dining restaurant concepts around the world. The Company currently owns three restaurant brands that have more than 300 locations open and under development with an overall footprint in 18 countries.
About Fatburger
An all-American, Hollywood favorite, Fatburger is a fast casual restaurant serving big, juicy, tasty burgers, crafted specifically to each customer's liking. With a legacy spanning 70 years, Fatburger's extraordinary quality and taste inspire fierce loyalty amongst its fan base, which includes a number of A-list celebrities and athletes. Featuring a contemporary design and ambience, Fatburger offers an unparalleled dining experience, demonstrating the same dedication to serving gourmet, homemade, custom-built burgers as it has since 1952 - The Last Great Hamburger Stand™.
About Buffalo's Café
Founded in 1985 in Roswell, Georgia, the family themed casual dining chain, known for its world famous chicken wings and 13 unique homemade wing sauces, burgers, wraps, steaks and salads has been serving fresh southwestern themed cuisine for over 32 years. Featuring a full bar and table service, Buffalo's Cafe offers an unparalleled dining experience affording friends and family the flexibility to enjoy an intimate dinner together or to casually catch the next sporting event while enjoying robust menu offerings. Buffalo's Cafe - Where Everyone Is Family™.
About Buffalo's Express
Founded in 2012 in Los Angeles, CA, Buffalo's Express is a fast casual chain known for its world famous chicken wings, proprietary wing sauces, fries, sides, wraps, salads and desserts. Co-branded with 72 Fatburger restaurants to date, Buffalo's Express' significant growth can be attributed to its high quality menu offerings and unparalleled dining experience. Featuring a contemporary design and ambience, whether guests are dining-in or having take-out/delivery, Buffalo's Express offers friends and families the flexibility to enjoy their world famous chicken wings however they prefer. Buffalo's Express - Where Everyone is Family™.
About Ponderosa and Bonanza Steakhouse
Known for offering family-friendly atmospheres, the Ponderosa Steakhouse and Bonanza Steakhouse brands have been serving American cuisine for more than 50 years. With 120 locations open and under development, the chain of restaurants offers delicious, flame-grilled steaks and entrees along with a high-quality buffet featuring an endless selection of salads, soups, appetizers, vegetables, and desserts at affordable prices.
About BANQ & TriPoint
TriPoint Global Equities, LLC ("TriPoint"), a FINRA member firm, is a boutique investment bank, with corporate finance and sales and trading services. TriPoint focuses on providing U.S. and non-U.S. companies of up to $500 million in revenue with capital raising, corporate finance advisory services, and assistance with navigating the regulatory environment for companies listing on U.S. markets. TriPoint Global maintains specialized practices in institutional private placements, sales and trading, mergers and acquisitions, and corporate finance. BANQ®, the online division of TriPoint, www.banq.co, is an electronic investment banking platform that streamlines the matching of investors with quality growth companies and alternative investment opportunities. BANQ® provides investors access to exciting companies with exposure to rapidly growing sectors and new technologies. BANQ® takes the entire public and private offering process digital and online, providing access to U.S. opportunities and offerings in the U.S. markets. BANQ® widely markets its offerings utilizing the new general solicitation and advertising rules promulgated by the U.S. Securities & Exchange Commission, in response to the passage of the JOBS Act of 2012 including Reg A+ and Reg D. TriPoint has offices in New York City, Jericho, NY, Akron, OH, Beijing, China, and Washington, D.C. For more information, please visit http://www.tripointglobalequities.com.
Forward-Looking Statements
This press release may include ''forward-looking statements.'' To the extent that the information presented in this press release discusses financial projections, information, or expectations about our business plans, results of operations, products or markets, or otherwise makes statements about future events, such statements are forward-looking. Such forward-looking statements can be identified by the use of words such as ''should,'' ''may,'' ''intends,'' ''anticipates,'' ''believes,'' ''estimates,'' ''projects,'' ''forecasts,'' ''expects,'' ''plans,'' and ''proposes.'' Although we believe that the expectations reflected in these forward-looking statements are based on reasonable assumptions, there are a number of risks and uncertainties that could cause actual results to differ materially from such forward-looking statements. You are urged to carefully review and consider any cautionary statements and other disclosures, including the statements made under the heading "Risk Factors" and elsewhere in the offering statement that we will file with the SEC. Forward-looking statements speak only as of the date of the document in which they are contained, and FAT Brands does not undertake any duty to update any forward-looking statements except as may be required by law.
Legal Disclaimer
This press release shall not constitute an offer to sell or the solicitation of an offer to buy, nor shall there be any sale of these securities in any state or jurisdiction in which such offer, solicitation or sale would be unlawful prior to registration or qualification under the securities laws of any such state or jurisdiction.