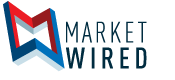 ChowNow Raises $20 Million Series B to Help Restaurants Regain Their Customers From Online Ordering Middlemen
Company surpasses 8,000 restaurant customers -- 65 percent of which exclusively partner with ChowNow
/EINPresswire.com/ -- LOS ANGELES, CA--(Marketwired - Oct 24, 2017) - ChowNow, the leading online ordering and marketing platform for restaurants today announced a $20 million Series B led by growth equity firm Catalyst Investors. The company recently surpassed 8,000 restaurant clients using its software to serve partners' takeout and delivery customers directly through their own websites and white-labeled, native mobile apps.
With the investment, Catalyst partner Tyler Newton joined ChowNow's Board of Directors.
"ChowNow empowers restaurants to own their customer relationships by offering access via their own websites or native mobile apps. ChowNow offers a high ROI to its customers, has a large greenfield market opportunity and is benefitting from the shift in consumer preference toward digital ordering," said Newton. "We believe they provide a superior and more affordable solution for restaurants tired of paying ever-increasing commissions to online ordering marketplaces."
ChowNow is on pace to help its restaurant clients process $400 million in orders from 3.8 million customers over the next year. Had those orders gone through a marketplace like Grubhub, restaurants would lose nearly $100 million in commission charges, according to ChowNow co-founder and CEO Chris Webb. That's why 65 percent of restaurants fulfilling delivery and takeout orders through the company list exclusively with ChowNow, he said.
"Our goal is to provide restaurants with the tools to compete in an increasingly technical world. We help them get online quickly and easily so they can maintain direct relationships with their diners. Restaurateurs focus on the quality of their food and service, we arm them with the tools needed to compete," said Webb. "We believe Catalyst Investors' experience growing SaaS companies makes them the ideal partner to help us expand our customer base and services."
The round brings ChowNow's total investment to $40 million, and includes prior investment from Upfront Ventures.
About ChowNow
ChowNow is where the best chefs and restaurants come together with people who care about food. Through ChowNow's leading online ordering and marketing platform for restaurants, 8,000+ restaurant customers stay competitive in an increasingly tech-driven world. ChowNow enables diners to discover great new restaurants nearby and order directly from their websites, Facebook pages, and custom-built iPhone and Android apps. Founded in Los Angeles in 2011, ChowNow is dedicated to helping restaurants grow their takeout businesses, strengthen customer relationships, and compete with national chains using best-in-class technology. For more information, visit www.chownow.com.
About Catalyst Investors
Catalyst Investors is a growth equity firm founded in 2000. Catalyst's mission is to earn superior returns by helping entrepreneurs build great growth companies. Catalyst employs a rigorous top-down research focus that seeks to identify investment opportunities in companies and industries that will exhibit strong revenue growth. The firm works in true partnership with talented management teams to build long-term value. Past and present Catalyst portfolio companies include SaaS-based businesses (Fusion Risk Management, Jobvite, MessageLabs, MINDBODY), Healthcare IT (Clinicient, PresenceLearning), AdTech/Marketing (Conductor, MediaMath, Videology, WeddingWire) and Internet Infrastructure (InSite Wireless Group, Latisys, Xplornet). For more information, visit www.catalyst.com.