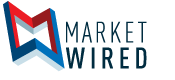 Huawei Joins 5G-MoNArch Consortium to Lead Design of Architecture based on Network Slicing
/EINPresswire.com/ -- MUNICH, GERMANY--(Marketwired - Oct 24, 2017) -  Huawei has joined forces with leading academic and industry partners to develop solutions for the next key phase of 5G mobile and wireless communications architecture. Within the 5G-MoNArch (5G Mobile Network Architecture) consortium, Huawei is leading the design of the envisioned flexible and adaptive architecture.
The defining characteristics of 5G are based on support for a diverse set of use cases, services and applications coupled with a wide range of requirements. 5G should not only advance the mobile broadband, but also enable new businesses and vertical industries by means of network slicing, which is essential for the sustainability of the telecommunications ecosystem. To this end, the 5G architecture shall efficiently integrate the network slicing framework. The development of the 5G mobile and wireless communications system is progressing at a rapid pace.
Built by 14 leading industry and academic partners, the 5G-MoNArch consortium has set the goal to materialize 5G use cases by designing a flexible and adaptive architecture and demonstrating associated innovations in representative testbeds. The 5G-MoNArch innovations comprise the cloud-enabled protocol stack, inter-slice control and management, and experiment-driven optimization along with design of secure, resilient as well as resource-elastic network functions.
One of the most influential 5G research actions is the European Union 5G private public partnership (PPP) program. The 5G-MoNArch is phase 2 of the 5G PPP project. The 5G-MoNArch will run through 2017-2019 and the European Union is providing EUR 7.7 million in funding. Joint research on a global scale has fostered the development of 5G by laying the foundation of the 5G system and acting as a catalyst in setting an early consensus before and along with standardization.
Starting from the ignition phase of METIS, Huawei has been strongly committed and engaged in 5G PPP Phase 1 projects Mobile and wireless communications Enablers for Twenty-twenty (2020) Information Society-II(METIS-II), Millimetre-Wave Based Mobile Radio Access Network for Fifth Generation Integrated Communications (mmMAGIC), Flexible Air Interface for Scalable service delivery within wireless Communication Networks of the 5th Generation (Fantastic-5G), 5G Exchange(5G-EX), Dynamically Reconfigurable Optical-Wireless Backhaul/Fronthaul with Cognitive Control Plane for Small Cells and Cloud-RANs(5G-Xhaul).
Currently, Huawei R&D is focused on practical implementations in 5G PPP Phase 2 5G-MoNArch, Fifth Generation Communication Automotive Research and innovation (5GCAR), E2E-aware Optimization and advancement for the Network Edge of 5G New Radio (ONE5G), 5G Programmable Infrastructure Converging disaggregated network and compute Resources (5G-Picture), 5G Development and Validation Platform for global Industry-specific Network Services and Apps (5Gtango). Within 5G-MoNArch, Huawei is leading the design of the flexible and adaptive architecture, which will be demonstrated by 5G-MoNArch testbeds.
"Network slicing is not only a technology enabler, but a means to revolutionize the telecommunications ecosystem and truly realize the vision of 5G to change society," said Dr. Zhou Hong, President of the Huawei European Research Institute. "The flagship 5G-MoNArch project has thus placed network slicing at the core of its flexible and adaptive architecture design. We remain fully committed to 5G PPP and look forward to shaping the wireless future together."
About Huawei
Huawei is a leading global information and communications technology (ICT) solutions provider. Our aim is to enrich life and improve efficiency through a better connected world, acting as a responsible corporate citizen, innovative enabler for the information society, and collaborative contributor to the industry. Driven by customer-centric innovation and open partnerships, Huawei has established an end-to-end ICT solutions portfolio that gives customers competitive advantages in telecom and enterprise networks, devices and cloud computing. Huawei's 180,000 employees worldwide are committed to creating maximum value for telecom operators, enterprises and consumers. Our innovative ICT solutions, products and services are used in more than 170 countries and regions, serving over one-third of the world's population. Founded in 1987, Huawei is a private company fully owned by its employees. For more information on Huawei, please visit www.huawei.com.