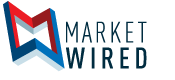 Coppell ER Debuts as Newest and Best Choice for Emergency Medical Care
From left to right, Dr. Wendie Williams, Lori Guerrero (Chief Nurse Officer), Eileen Walraven (Director of Clinical Operations), and Deanna Frawley (Patient Experience Director).
Click here for high-resolution version
Coppell ER is open to the public!
Click here for high-resolution version
Just walk right in -no appointment required!
Click here for high-resolution version
/EINPresswire.com/ -- COPPELL, TX--(Marketwired - October 24, 2017) - Coppell ER opened October 19th to offer the newest and best option in Emergency Care for the community of Coppell TX. Our commitment to individualized service and treatment sets us apart as a leader in the industry of emergency medical care.
"At Coppell ER, we look forward to serving our community in any way possible while improving the overall wellbeing of our community. No matter if it's a sprained ankle, suspected flu or life-threatening condition, you can trust the team at our facility to deliver the unmatched, compassionate and dedicated care you deserve," said Chief Nurse Officer, Lori Guerrero.
Located near the intersection of State Hwy 121 and N Denton Tap Rd, Coppell ER is in the neighborhood and ready to assist you with any medical emergency. Our physical address:
720 N Denton Tap Rd.
Coppell, TX 75019
469-763-3136
Our board-certified physicians have up to 15 years of experience in emergency medicine. Teamed with highly trained nurses, patient care advocates, and patient services staff, we aim to be the first choice in emergency care for Coppell.
"We are prepared to handle any emergency that comes through our door. We are committed to doing the right thing when it comes to the care of our patients. Whether it's making arrangements to take care of family or even pets, we will take the extra steps to ensure our patients get the highest standard of care." said Chief Medical Officer, Dr. Harvey Castro.
Coppell ER is equipped with diagnostic imaging technology, including CT scans, bedside emergency ultrasound, digital radiology and a full clinical laboratory. Our team of board-certified physicians, emergency room nurses, CT and X-ray technicians, and front office staff work 24 hours a day, 365 days a year to provide our patients with quick and individualized care. For more information, visit www.CoppellER.com or contact our Patient Services Team at (469) 763-3136.
Facebook: https://www.facebook.com/coppellemergencyroom/
Twitter: https://twitter.com/Coppell_ER
LinkedIn: https://www.linkedin.com/company/coppell-er/
About Nutex Health
Nutex Health is a consortium of licensed 24/7 stand-alone emergency facilities and hospitals, offering fast treatment and superior patient care provided by our team of board-certified physicians. Our facilities offer the convenience and ambience of a private care facility, including the resources and services of a traditional emergency room with dramatically reduced wait times. When minutes count, you can rely on Nutex Health and our network of emergency medical care facilities for individualized and fast care. To learn more about Nutex Health, please visit http://www.nutexhealth.com; email info@nutexhealth.com; or call (713)-660-0557.
Image Available: http://www.marketwire.com/library/MwGo/2017/10/24/11G146879/Images/Group_Photo-dbd05592588fbce0a2a7ce18fc28b27c.jpg
Image Available: http://www.marketwire.com/library/MwGo/2017/10/24/11G146879/Images/Coppell_ER_Side_Building-de2a63fb170cb9d6a158d663ae397076.jpg
Image Available: http://www.marketwire.com/library/MwGo/2017/10/24/11G146879/Images/Coppell_ER_Front_of__Building-f6948339b72ab5069e97a805eb6ab2c4.jpg


EIN Presswire does not exercise editorial control over third-party content provided, uploaded, published, or distributed by users of EIN Presswire. We are a distributor, not a publisher, of 3rd party content. Such content may contain the views, opinions, statements, offers, and other material of the respective users, suppliers, participants, or authors.