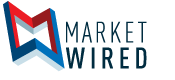 Wilcon Network Powers Virtual Reality Projects for Leading Media and Entertainment Studio Mandt Media
Reliable, high-capacity network enables immersive 360-degree video experiences created for storied institutions including Pittsburgh Steelers, College Football Playoff and INDYCAR
/EINPresswire.com/ -- LOS ANGELES, CA--(Marketwired - Oct 24, 2017) - Wilcon, a Crown Castle company and the premier West Coast provider of best-in-class fiber optic and data center infrastructure, announces that it powers cutting-edge immersive video projects for augmented (AR) and virtual reality (VR) production company Mandt Media. Wilcon's 100G fiber network seamlessly enables the production and delivery of 360-degree video content that allows viewers to experience events, such as Pittsburgh Steelers games, the College Football Playoff and INDYCAR races, like never before.
Mandt Media tapped into the Wilcon network in 2016 to support new VR and AR projects, which involve high-bandwidth activities such as livestreaming 4K video across multiple cameras, cloud-based post-production work and large file transfer. Wilcon's powerful network allows the Hollywood-based studio to deliver groundbreaking, immersive video experiences.
"We're thrilled to support Mandt Media's innovative work," states Jeff Henderson, VP of Sales for Wilcon. "With our Southern California roots, the Wilcon team is always searching for ways to best serve Hollywood and the media and entertainment industry. This is one example of how a partnership between our network and forward-thinking M&E companies can produce cutting-edge results."
"Our team works tirelessly to create and deliver the highest quality immersive experiences available," said Neil Mandt, co-founder and CEO of Mandt Media. "The immersive media industry is evolving rapidly, with technological advancement happening at a pace never seen before, and Wilcon's 300Mbps circuit and its excellent client service make it possible for us to deliver exceptional experiences, every time, for some of the world's most beloved and respected brands."
For more information, please visit www.wilcon.com.
About Wilcon
Wilcon is a Crown Castle company and the premier West Coast provider of best-in-class fiber optic and data center infrastructure solutions helping to enable the digital future of its customers. As one of the largest fiber optic networks in Southern California, Wilcon offers vast reach and diverse routes connecting major data centers, enterprise locations and wireless communications sites, as well as the most dense fiber and interconnection infrastructure in downtown Los Angeles. Wilcon delivers Southern California dark fiber and ultra-broadband optical services for businesses, wireless carriers and other communications service providers that ensure optimal performance for their mission-critical data traffic and applications. Wilcon also owns and operates leading data center and carrier-neutral colocation facilities in downtown Los Angeles, including its key hub at One Wilshire.
For more information, please visit www.wilcon.com and follow Wilcon on Twitter and LinkedIn.
About Mandt Media
Founded in 2015, Mandt Media is an Emmy Award-winning immersive entertainment and media studio specializing in the production of premium augmented reality content, virtual reality content and artificial intelligence. The core of our mission is great storytelling, leveraging the best in technology to transcend the boundaries between audience and narrative in sports, entertainment, retail, real estate and more. Blending digital innovation with excellence in artistry, we deliver cutting-edge content experiences of unprecedented impact, helping our clients communicate with audiences worldwide. Our dynamic team of award-winning creators is rooted in Hollywood's film and television industries, and we are passionate about leading the next great revolution in media.
Mandt Media comprises four entities, Mandt VR, Mandt AR, Mandt Labs and Mandt Studio, dedicated to furthering technological innovation across the media landscape.
To learn more, visit Mandt.com and follow Mandt Media on Instagram, Facebook, Twitter and LinkedIn.
For Wilcon media inquiries, please contact:
Jaymie Scotto & Associates (JSA)
866-695-3629 ext. 13
Email Contact

EIN Presswire does not exercise editorial control over third-party content provided, uploaded, published, or distributed by users of EIN Presswire. We are a distributor, not a publisher, of 3rd party content. Such content may contain the views, opinions, statements, offers, and other material of the respective users, suppliers, participants, or authors.