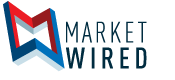 Trimax Corporation and Saavy Naturals Inc. Target Big-Box Retailers With New Body Care Line "Saavy Naturals Everyday" For Cost Conscious Consumers
Company Appoints US Merchants As Their Exclusive Representatives For Marketing, Branding, Packaging and Distribution of "Saavy Naturals Everyday" To Walmart(R)
/EINPresswire.com/ -- CHATSWORTH, CA--(Marketwired - Oct 24, 2017) - Trimax Corporation, Inc. (OTC PINK: TMXN) (the "Company") and its wholly owned subsidiary Saavy Naturals Inc., are pleased to announce the creation of a new line of quality cost effective body care products geared towards big-box retailers and their consumers.
Saavy Naturals Everyday is the company's answer to repeated demands for a quality, all-natural body care line, that will set the bar for luxurious body care products that can be purchased at a cost conscience price. Saavy Naturals expects Saavy Naturals Everyday and its new soaps, lotions and bath bombs to be easily accessible to consumers under its own brand and marketing label at various big-box retailers over the next several weeks.
The Company is also pleased to announce the appointment of Beverly Hills, CA based Diversified Repackaging a/k/a US Merchants ("USM") as their exclusive representative for the branding, marketing, packaging and distribution to Walmart® for the Saavy Naturals Everyday product line.
US Merchants packages and distributes popular consumer products onto palletized displays. Their products are carried by national retailers such as Costco®, Sam's Club®, B.J.'s® Wholesale Clubs, Walmart® and Target®. The company also manufactures a popular line of plastic consumer storage containers under the Greenmade™ brand name that are sold at major retailers across the United States. As a vertically integrated company, USM's success was forged in part because the company offers customers a turnkey solution that includes everything from package and graphic design to manufacturing and distribution. This enables them to offer clients a superior level of quality and service. Over the years, the company has built strong relationships with retail buyers and executives, who rely upon USM not only for services, but also for advice about nearly every aspect of retailing, packaging and distribution. Today, USM operates from a corporate office located in Beverly Hills, CA, and five manufacturing, packaging and distribution facilities throughout North America
US Merchants:
http://u-s-merchants.com/where.pdf
Hugo Saavedra, CEO of Trimax Corporation and Saavy Naturals Inc., stated, "We are extremely pleased to announce our new line of all natural, cost-conscience body care products, geared specifically for consumers who like the convenience of shopping at big-box retailers. This new line represents our commitment to make our luxurious body care products available to all consumers nationwide." He also stated, "We are also extremely pleased to be working with Jeff Green and US Merchants. We have recently appointed them as our exclusive representatives for the Saavy Naturals Everyday product line. Their experience spanning over 34 years with virtually every big-box retailer in the US and Canada offers unparalleled experience in branding, marketing, packaging and distribution. Their ongoing relationships with big box retailers, their buyers and executives, will prove to be invaluable in making our new product line accessible to every day consumers."
Hugo and Debra Saavedra, Saavy Naturals Inc.'s, CEO and President, gained instant popularity for their all-natural body care product line after being spotlighted and appearing on ABC's hit show Shark Tank. The Sharks took an instant liking to Hugo and Debra, their love story, their previous success in the body care industry, and the superior quality of their all-natural product. Hugo and Debra have since increased the company's product line exposure with several highlighted television features on The Home Shopping Network and are currently working on additional television marketing opportunities. 
Saavy Naturals Inc. on Shark Tank:
https://www.dropbox.com/s/puxk9o2psttkxqi/SAAVY-SHARKTANK-2.mov?dl=0
Saavy Naturals Inc. on HSN:
https://www.youtube.com/watch?v=jm9-NHZA6Vs
About Trimax Corporation: 
Trimax Corporation, through its wholly owned subsidiary, Saavy Naturals Inc., offers a complete line of Natural Skin Care products, which includes body creams, body scrubs, body wash, shampoos, conditioners, handcrafted soaps, bath bombs, bath salts and candles. Saavy Naturals products are 100% natural, vegan, gluten-free, soy free, cruelty-free, non-GMO, and food-grade. Currently, Saavy Naturals can be found in some of the largest natural retail stores and exclusive boutiques and spas across the nation. Some of the retailers include Whole Foods Market in the Northeast and Southern California regions, Gelson's Market, Vitamin Cottage, Bristol Farms, Erewhon, and Lazy Acres. Additionally, Saavy Naturals products can be purchased through numerous online retailers, including http://www.Amazon.com, and http://www.Saavynaturals.com.
For more information please visit our website:
Social Media Links:
http://www.facebook.com/saavynaturals
http://www.instagram.com/Saavynaturals
http://www.twitter.com/saavynaturals
Safe Harbor
This release contains statements that constitute forward-looking statements within the meaning of Section 27A of the Securities Act of 1933, as amended, and Section 21E of the Securities Exchange Act of 1934, as amended. These statements appear in a number of places in this release and include all statements that are not statements of historical fact regarding the intent, belief or current expectations of Trimax Corporation Inc., its directors or its officers with respect to, among other things: (i) financing plans; (ii) trends affecting its financial condition or results of operations; (iii) growth strategy and operating strategy. The words "may," "would," "should," "will," "expect," "estimate," "can," "believe," "potential" and similar expressions and variations thereof are intended to identify forward-looking statements. Investors are cautioned that any such forward-looking statements are not guarantees of future performance and involve risks and uncertainties, many of which are beyond Trimax Corporation Inc.'s ability to control, and that actual results may differ materially from those projected in the forward-looking statements as a result of various factors. More information about the potential factors that could affect the business and financial results is and will be included in Trimax Corporation Inc.'s filings with the Securities and Exchange Commission.

EIN Presswire does not exercise editorial control over third-party content provided, uploaded, published, or distributed by users of EIN Presswire. We are a distributor, not a publisher, of 3rd party content. Such content may contain the views, opinions, statements, offers, and other material of the respective users, suppliers, participants, or authors.