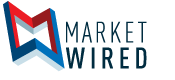 Stream Hatchet to Provide Data Services to Cynopsis Media
Millennial Esports contributing market insights and actionable intelligence to weekly Cynopsis Esports newsletter
/EINPresswire.com/ -- TORONTO, ONTARIO--(Marketwired - Oct 23, 2017) - Millennial Esports Corporation (TSX VENTURE:GAME) company Stream Hatchet has reached agreement to provide its industry leading insights and market intelligence to the popular and highly regarded Cynopsis Esports and Gaming Briefing. In the latest edition, distributed Thursday, October 19, Stream Hatchet revealed that, while English is the primary language used on Twitch (56.7 per cent of all hours watched in September), Russian (9.2 per cent) was the second most popular language on the platform last month.
"It's not surprising that the English language dominates on Twitch," said Stream Hatchet Co-founder, Albert Benetiz. "However, in September, the combination of a pair of Dota2 events and strong streaming results from streamers SilverName and DreadzTV, along with channels Dota2RuHub, and Starladder1, pushed Russian-language streams to the number two position in the most hours watched on Twitch by language."
In the previous edition of the Cynopsis Esports and Gaming Briefing, distributed Thursday October 12, Stream Hatchet announced that the top .05 per cent of streamers on Twitch earn more than 50 per cent of all subscription revenues in August, 2017. With more than 1.6 million claimed subscriptions distributed among the more than 1.8 million Twitch streamers, the 1,000 most popular streamers received 52 per cent of total Twitch subscriptions, totalling approximately $2.2 million in combined subscription revenue.
"The insights provided by Stream Hatchet over the past two weeks have been not only highly informative, but somewhat surprising," said Chris Purcell, Head of Content, Cynopsis Sports and Esports. "What is not surprising is the value Stream Hatchet's unmatched expertise in gaming and Esports data and analytics is bringing to our readers."
Cynopsis Media, a division of Access Intelligence, is the publisher of six free trade publications for the television, media, digital, and sports TV industries. Three daily eNewsletters, Cynopsis, Cynopsis Digital, and Cynopsis Sports, are sent via email to a combined total subscriber base of 150,000 in more than 58 countries. Two weekly eNewsletters, Cynopsis Jobs and Cynopsis eSports, are sent on Tuesday and Thursday mornings, respectively.
"We are extremely happy to have reached an agreement to contribute to Cynopsis' Esports and Gaming Briefing," said Millennial Esports CEO, Alex Igelman. "Cynopsis is known for providing gamers and the Esports community with the latest in industry news and trends. We are confident Stream Hatchet's insights and abilities in regards to analytics will help take the weekly briefing to the next level."
Millennial Esports Corporation:
Millennial Esports provides turnkey global solutions that cover gaming technology and studios, event management, research and analytics, content production, and broadcasting.
MillennialEsports.gg is the premier operator of tournaments and building communities by and for gamers.
IDEAS+CARS, based out of Motorsport Valley, UK, provides industry leading knowledge and intellectual property in the burgeoning and increasingly lucrative Esports racing genre.
Eden Games will soon become part of Millennial Esports' offering in motor sports and racing.
O'Gaming TV, based in Paris and a part of Alt Tab Productions, is an Esports video content production and events company, and a major player in live French-language esports streaming.
thE Arena at Neonopolis is Las Vegas's first permanent Esports venue. The 15,000 square foot state-of-the-art facility accommodates more than 1000 people in comfort and provides technical services including facilities, expertise, and manpower for clients such as EA, Amazon, and Microsoft.
Stream Hatchet, operating out of Barcelona, Spain, offers complete Esports data analytics solutions. The company focuses on providing actionable intelligence in a format that is easy to understand at a glance.

EIN Presswire does not exercise editorial control over third-party content provided, uploaded, published, or distributed by users of EIN Presswire. We are a distributor, not a publisher, of 3rd party content. Such content may contain the views, opinions, statements, offers, and other material of the respective users, suppliers, participants, or authors.