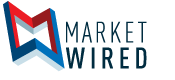 Adjustable Soccer Goals Company Creates Blog Series on Lopsided Scoring
Adjustable soccer goal company shares three different perspectives on how to prevent demoralizing scoring blowouts
/EINPresswire.com/ -- VANCOUVER, BC --(Marketwired - October 19, 2017) - As a soccer goals manufacturer involved in all aspects of the game, the team at Farpost Soccer Goals has published the first in a series of blogs designed to help kid's soccer coaches manage the messy prospect of severely lopsided soccer games. For more, go to: http://farpostgoals.com/blog/
Getting trounced in a match of any kind can be a demoralizing prospect for young players. However, according to FUNdamental SOCCER Contributor, Diana Boettcher and Koach Karl (Karl Dewazien), "there is nothing worse than overt mercy."
Most of preventing lopsided soccer scores comes from good intentions and spur of the moment thinking. It's hard to be gracious when a team is three goals up, so be prepared and embrace the opportunity. When a team is leading, it can be tempting to empty the bench. But players near the bottom will learn more by playing along stronger players, so rotate them in.
Boettcher suggests coaches "feature the midfield sharpshooting during a lopsided game by using a two penalty box game in training. Then, when imposing a condition in a lopsided game, the result is smooth and not ridiculous."
The article goes on to detail the conditions of the 1805 call, which imposes the condition that after 5 passes, players may shoot from outside the 18-yard box.
The article notes that evoking 1805 provides high energy for both teams by pulling the intensity into the midfield. An opposing goalkeeper can handle realistic chances without their own defense breaking down. Teams on the zero end blend better into the game and can probably dish out pressure on 80% of the field. In addition, the winning team maintains discipline while also featuring different players.
Two future blogs by Former DoC Roby Stahl and Pediatric MD Len Marks will also address this sensitive topic. Visit farpostgoals.com to learn more about their adjustable and easily portable aluminum soccer goals and catch up on tips from all kinds of industry professionals.
To learn more about Farpost Goals, please visit http://farpostgoals.com or call 1-877-241-0121.
About the Company
Farpost Soccer Goals provide professional grade, portable soccer goals. Our portable soccer goals are used by professional clubs, youth soccer clubs and for everyday backyard soccer training. Built to last, they are available for sale through our online store, with fast and easy shipping across the United States and Canada. Discounts are also available when purchasing multiple soccer goals.
For additional information, please visit http://farpostgoals.com or call at 1-877-241-0121.

EIN Presswire does not exercise editorial control over third-party content provided, uploaded, published, or distributed by users of EIN Presswire. We are a distributor, not a publisher, of 3rd party content. Such content may contain the views, opinions, statements, offers, and other material of the respective users, suppliers, participants, or authors.