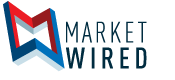 Vancouver Fire Alarm Company Talks Safety During Natural Disasters
Vancouver Fire Alarm Company warns fires can occur during hurricanes, earthquakes, and other natural disasters
/EINPresswire.com/ -- VANCOUVER, BC--(Marketwired - October 19, 2017) - It's hard to describe the 2017 hurricane season. When hurricane Harvey arrived in Houston, the damage it caused was almost unimaginable. Fire safety may not be the first thing that comes to mind when considering natural disasters, but Community Fire Prevention warns that unseen damage can significantly increase the risk of fire. To learn more about the company, go to: http://www.comfire.ca/about/
As a family-run fire alarm company that has provided over 30 years of service in the safety industry, these professionals have built their business around excellent service, a passion for fire safety, and quick response times. Their aim is to help businesses and individuals protect their most important assets by delivering consistent quality, service, and equipment.
When incidents like earthquakes, flooding, and wind damage occur, it's not always possible to see what's happening within the walls. Wiring and other equipment can short and malfunction, setting the stage for your own personal disaster.
In addition to fire alarm inspections, fire sprinkler inspections, and fire safety plans, the team at Community Fire Prevention also provide services like backflow preventer inspections, which can prevent contaminated and/or toxic water from flowing back through the pipes and into city/municipal water lines.
From installing fire-resistant roof shingles to upgrading a structure to incorporate insulated concrete walls, there are dozens of measures individuals and businesses can take to reduce the damage of fire triggered by extreme weather and natural disasters. When it comes to fire prevention and safety, the team at Community Fire Prevention is available to help every step of the way.
To learn more about how to increase fire safety in the case of extreme weather and natural disasters, call (604) 944-9242. Also, visit our sister company BC Quake for emergency kits that can provide life sustaining rations and supplies in the event of a worst case scenario.
About the Company
Community Fire Prevention is a family-owned business that has been serving Metro Vancouver and the Fraser Valley since 1986. With 30 years in the industry, Community Fire Prevention is relied on by thousands of customers for all of their Fire and Life Safety needs.
For more information, visit http://www.comfire.ca/ or call (604) 944-9242.

EIN Presswire does not exercise editorial control over third-party content provided, uploaded, published, or distributed by users of EIN Presswire. We are a distributor, not a publisher, of 3rd party content. Such content may contain the views, opinions, statements, offers, and other material of the respective users, suppliers, participants, or authors.