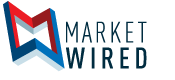 Bryant Park Capital Acts as Exclusive Financial Advisor to Pawnee in Its First U.S. Securitization
/EINPresswire.com/ -- NEW YORK, NY--(Marketwired - October 18, 2017) - Bryant Park Capital ("BPC"), a leading middle market investment bank with a focus in the specialty finance industry, announced today that Pawnee Leasing Corporation ("Pawnee"), the largest subsidiary of Chesswood Group Limited (TSX: CHW) ("Chesswood" or the "Company"), has closed a new US$75 million non-recourse asset backed facility with Capital One, N.A., which closed on October 13, 2017, through its Pawnee Receivable Fund I LLC.
The facility is secured by US$93.6 million in gross receivables from Pawnee's prime portfolio of equipment leases and loans and repayment terms are based on the cash flow of the underlying portfolio. The proceeds will be used to pay down Chesswood's existing revolving credit facility.
Established in 1982, Pawnee specializes in equipment leasing and financing for assets up to US$200,000, for a wide range of credit profiles from small businesses in the A, B, and C credit market segments.
"Our consistent growth since 2009 has changed the overall composition of our portfolio, which now exceeds $600 million in gross receivables, 50% of which are in the prime market segment. This changing mix has allowed us to access the U.S. securitization market and further expand and diversify our treasury," said Barry Shafran, Chesswood's President and CEO. "This is another milestone in our continuing growth and reflects Pawnee's unique ability to offer customers financing in all credit segments of the market," said Gary Souverein, Pawnee's President.
Bryant Park Capital acted as exclusive placement agent and financial advisor for Pawnee in this transaction.
"Bryant Park Capital was instrumental in assisting Pawnee with all facets of this important transaction. We are very appreciative of Bryant Park's efforts and diligence throughout this process," said Mike Prenzlow, Pawnee's Chief Financial Officer.
About Chesswood Group Limited
Through two wholly-owned subsidiaries in the U.S. and Canada, Chesswood Group Limited is North America's only publicly-traded commercial equipment finance company focused on small and medium-sized businesses. Our Colorado-based Pawnee Leasing Corporation, founded in 1982, finances a highly diversified portfolio of commercial equipment leases and loans through established relationships with over 600 independent brokers in the lower 48 states. In Canada, Chesswood's Blue Chip Leasing Corporation has been originating and servicing commercial equipment leases and loans since 1996, and today operates through a nationwide network of more than 50 independent brokers.
Based in Toronto, Canada, Chesswood's shares trade on the TSX under the symbol CHW (convertible debentures: CHW.DB).
To learn more about Chesswood Group Limited, visit www.ChesswoodGroup.com. The separate website of Chesswood Group Limited's operating businesses are at www.pawneeleasing.com and www.bluechipleasing.com.
About Bryant Park Capital:
Bryant Park Capital is an investment bank providing M&A and corporate finance advisory services to emerging growth and middle market public and private companies. BPC has deep expertise in the specialty lending and financial services industries and has arranged lines of credit, raised growth equity and assisted in mergers and acquisitions for its clients in a number of the specialty finance subsectors. Our professionals have completed approximately 300 assignments representing an aggregate transaction value of over $100 billion. For more information about Bryant Park Capital, please visit www.bryantparkcapital.com