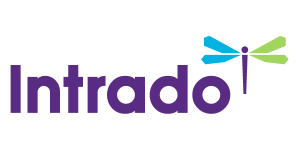 Bill Del Biaggio, Jr. Joins California Bank of Commerce as Managing Director for the San Jose Region
/EIN News/ -- OAKLAND, Calif., Oct. 17, 2017 (GLOBE NEWSWIRE) -- California BanCorp (OTCQX:CALB), the holding company of San Francisco Bay Area California Bank of Commerce (formerly OTCQX: CABC), today announced Bill Del Biaggio, Jr.  has joined the Bank as Managing Director for the San Jose Region.

"As one of the premiere bankers in Silicon Valley for more than three decades, Bill is a strong addition to our executive management team," said Terry Peterson, President and CEO. "We are delighted to welcome him to the Bank, and this continues our plan to attract the highest quality banking professionals to join our team." 
Del Biaggio, Jr. was one of the founders of Heritage Bank of Commerce in 1994 and served as its original Chairman. During his time on the Board, the holding company, Heritage Commerce Corporation, was formed. For a period of time, he acted as Interim CEO.
Well-known and respected for his work in the community, he has been President of the Guadalupe River Park & Gardens, the San Jose Police Foundation and Via Services.  Del Biaggio, Jr. has served as a Director of The Daughters of Charity Health System, as well as Presentation and Notre Dame High Schools in San Jose.  He has also worked with Bellarmine College Preparatory, Family Supportive Housing, Unity Care, History San Jose, American Diabetes Association, Diocese of San Jose and the Santa Clara County Boy Scouts of America.  He is a graduate of Bellarmine College Preparatory and the University of Oregon.
Bill will be located in our San Jose office and can be reached at (408) 606-6608.
About California BanCorp, formerly California Bank of Commerce
California BanCorp is the parent of California Bank of Commerce and offers a broad range of commercial banking services to closely held businesses and professionals located throughout the San Francisco Bay Area. The stock trades on the OTCQX marketplace under the symbol CALB, formerly CABC. For more information on California BanCorp, call us at (510) 457-3751, or visit us at www.californiabankofcommerce.com.
Contact
California BanCorp
Terry A. Peterson, (510) 457-3751
President and CEO
tpeterson@bankcbc.com
Randall D. Greenfield, (510) 457-3769
EVP and Chief Financial Officer
rgreenfield@bankcbc.com