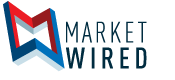 Total Energy Services Inc. Announces Change to Board of Directors
/EINPresswire.com/ -- CALGARY, ALBERTA--(Marketwired - Oct 17, 2017) - Total Energy Services Inc. ("Total") (TSX:TOT) is pleased to announce that Glenn Dagenais has been appointed to the Board of Directors effective today. Mr. Dagenais will replace Randy Kwasnicia, who is retiring after 11 years of service as a director of Total.
"On behalf of Total's shareholders, we thank Randy for his significant contributions to our company since joining our Board in 2006 and wish him the very best in his retirement," said Bruce Pachkowski, Chairman of the Board. "We are pleased to welcome Glenn as a director. His extensive executive experience in the global energy service industry will be of significant value to Total as we continue to grow our Company."
Mr. Dagenais is a chartered accountant with over 30 years of experience in the energy industry, including over 25 years of management experience within energy services. Mr. Dagenais most recently served as Executive Vice President Finance and Chief Financial Officer of a Calgary-based energy services company with global operations until his retirement in 2015.
Headquartered in Calgary, Alberta, Total provides contract drilling services, rentals and transportation services, well servicing and compression and process equipment and service to oil and natural gas producers operating in North America, Australia and other international markets. The common shares of Total are listed and trade on the TSX under the symbol TOT.
For further information, please visit our website at www.totalenergy.ca.
The TSX has neither approved nor disapproved of the information contained herein.