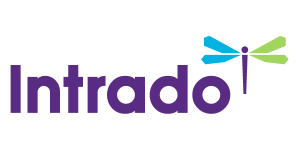 Sysco Agrees to Acquire Hawaii-Based HFM FoodService
/EIN News/ -- HOUSTON, Oct. 17, 2017 (GLOBE NEWSWIRE) -- Sysco Corporation (NYSE:SYY) today announced it has signed a definitive agreement to acquire HFM FoodService, a Hawaii-based broadline distributor with approximately $290 million in annual sales.

HFM FoodService was founded as a flour mill in 1964 and has grown into one of the largest foodservice distributors in the state of Hawaii, and the only one with operations on all four major Hawaiian Islands and Guam.
"HFM has been providing quality service to Hawaii and Guam for over 50 years, and we are excited to welcome them to the Sysco family of companies," said Tom Bené, Sysco's president and chief operating officer. "A key pillar of Sysco's strategy for continued growth and value creation is the continuous assessment of new market opportunities. Acquiring HFM provides Sysco with direct access to the growing Hawaiian market and is in clear alignment with our strategy for disciplined, profitable growth of the business."
Sysco expects to retain the executive leadership team of HFM, as well as all current associates.
"By leveraging the combined skills of Sysco and HFM, we are better positioned to serve our customers," continued  Bené. "This partnership provides an opportunity to broaden our vision to be our customers' most valued and trusted business partner."
About Sysco
Sysco is the global leader in selling, marketing and distributing food products to restaurants, healthcare and educational facilities, lodging establishments and other customers who prepare meals away from home. Its family of products also includes equipment and supplies for the foodservice and hospitality industries. With over 65,000 associates, the company operates approximately 300 distribution facilities worldwide and serves more than 500,000 customer locations. For fiscal 2017 that ended July 1, 2017, the company generated sales of more than $55 billion.
For more information, visit www.sysco.com or connect with Sysco on Facebook at www.facebook.com/SyscoCorporation or Twitter at https://twitter.com/Sysco.  For important news and information regarding Sysco, visit the Investor Relations section of the company's Internet home page at http://investors.sysco.com/, which Sysco plans to use as a primary channel for publishing key information to its investors, some of which may contain material and previously non-public information.  Investors should also follow us at www.twitter.com/SyscoStock and download the Sysco IR App, available on the iTunes App Store and the Google Play Market. In addition, investors should continue to review our news releases and filings with the Securities and Exchange Commission.  It is possible that the information we disclose through any of these channels of distribution could be deemed to be material information.
About HFM FoodService
HFM FoodService is a leading Pacific region and statewide wholesale foodservice distributor, and the only broadline foodservice distributor in the Hawaiian islands offering next day deliveries from foodgrade distribution centers on all four of the major Hawaiian Islands, as well as on Guam. HFM offers the finest quality groceries and supplies to restaurants, schools, hotels and resorts, as well as other institutions who prepare meals away from home.
For more information contact:
Neil Russell
Investor Contact
T 281-584-1308
Camilla Zuckero
Media Contact
T 281-899-1839