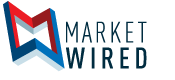 Thomas Edison Exemplifies Ingenuity and Innovation for Children at Kiddie Academy
Educational child care provider calls upon iconic inventors and researchers to challenge children to discover, explore and achieve their individual potential
/EINPresswire.com/ -- BALTIMORE, MD--(Marketwired - October 17, 2017) - Thomas Alva Edison is just one of a group of ingenious and innovative thinkers inspiring students at Kiddie Academy® this fall. As part of its ongoing Amazing Starts Here® creative campaign, the early education child care provider continues to introduce young children to iconic role models known for their strong character and pioneering legacies. By helping children explore, experience and understand the character traits that inform success, Kiddie Academy aims to inspire each child to fulfill his or her own individual potential.
"Although little 'Al' Edison didn't learn to talk until he was almost four years of age, once he started he pestered every adult he met to explain the workings of just about everything he encountered. When an adult couldn't answer his questions, he would look them straight in the eye and ask 'Why?'," says Richard Peterson, vice president of education for Kiddie Academy.
"The curriculum at Kiddie Academy encourages this same type of curiosity and quest for understanding. Using strong role models from America's past is one way we work to inspire generations of the future to continue to ask 'Why?'"
Along with Edison, a prolific American inventor and businessman, children attending Kiddie Academy this fall will "meet" computer programmer and U.S. Navy rear admiral Grace Hopper, whose work contributed to the development of the COBOL programming language; Nikola Tesla, a Serbian-American inventor who contributed to the design of the modern alternating current (AC) electricity supply system; Albert Einstein, a German-born theoretical physicist whose theory of relativity is one of the two pillars of modern physics; and Marie Curie, a Polish physicist and chemist whose pioneering research on radioactivity helped make her the first woman to win a Nobel Prize.
"The Kiddie Academy®Life Essentials® curriculum nurtures individual potential in unique, developmentally appropriate ways. A critical step in that process is to help the children in our care begin to conceptualize that potential, and what better way to do that than to introduce them to these innovative pioneers?," said Peterson. "At the end of the day, we aim to give children the curiosity and self-confidence to follow Edison's advice and 'Have faith and go forward'."
Kiddie Academy's curriculum enables young children to be inquisitive and explore, learning through hands-on experiences throughout the day. Stimulating classrooms and playgrounds bring the study of the natural world to life. Children at Kiddie Academy use their senses to observe and explore; to study plants, animals, health, the human body, seasons, and the weather. They work together with other children to solve puzzles and conduct experiments. For more information about Amazing Starts Here® and Life Essentials® at Kiddie Academy, please visit www.kiddieacademy.com.
About Kiddie Academy®
Since its inception, Kiddie Academy® has been a leader in educational child care. The company serves families and their children ages 6 weeks to 12 years old, offering full-time care, before- and after-school care, and summer camp programs. Kiddie Academy's proprietary Life Essentials® curriculum, supporting programs, methods, activities, and techniques help prepare children for life. Kiddie Academy has received corporate accreditation from the globally recognized AdvancED accreditation system, signifying its commitment to quality education and the highest standards in child care. For more information, visit www.kiddieacademy.com or find Kiddie Academy on Facebook at www.Facebook.com/KiddieAcademy.
About Kiddie Academy® Franchising
Kiddie Academy Domestic Franchising is based in Maryland and has more than 186 academies located in 24 states and the District of Columbia. Approximately 30 new locations opened in 2016, and 35 more are expected to open in 2017 bringing Kiddie Academy's network to more than 200 open and operating locations by 2018. For more information, visit http://www.kiddieacademyfranchising.com/.