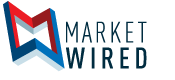 Northern Alberta Consumers Meet With Jazmine Struthers from Spectrum Safety Services
/EINPresswire.com/ -- EDMONTON, AB--(Marketwired - October 17, 2017) - Spectrum Safety Services is a second-time Consumer Choice Award winner in the category of Safety Consultants and Training in the region of Northern Alberta. The company has been in business since 1992 and is Northern Alberta's leader in Safety Training.
QUESTIONS AND ANSWERS:
Q: What Does it Mean for Your Company to be Voted by Consumers as your City's Best?
A: We are proud of our achievement. Being locally owned it's exciting to be recognized in our community as Edmonton's best choice for safety training.
Q: What is it About Your Company You Feel Sets You Apart From Your Competitors?
A: We are a progressive company striving to provide our clients with the latest industry approved information on safety training in the most cost and time effective manner.
Q: How Will Winning This Award Affect the Work You Do Moving Forward?
A: Winning 7 years in a row is an amazing achievement. Our team will continue to provide exemplary customer service.
Q: What is the Biggest Risk You Have Ever Taken in Business?
A: We have never been big risk-takers in business. Our philosophy has always been slow and steady sustained growth. The biggest risk we ever took was buying our building.
Q: Businesswise, What is Your Next Big Step?
A: As the economy begins to move in a positive direction, we want to increase our market share by cultivating relationships with new customers to show them why Spectrum Safety is the best choice for all their training needs.
GETTING TO KNOW JAZMINE STRUTHERS
MY BUSINESS MOTTO IS... Safety is a continuing journey not a final destination.
WHAT I LOVE IN MY JOB... I get the opportunity to offer a service that businesses might need anyway but offer it in an engaging fun way to keep everyone safe.
MY BIGGEST SUCCESS IS... Hearing stories from students that took our courses and were able to remain calm and make the right decisions in dangerous situations.
ONE WORD I WANT TO OWN IN MY CUSTOMERS' MIND... Integrity.
DAILY I ALWAYS TRY TO... Workout! I'm at the gym almost every day.
IN MY SPARE TIME I LIKE TO... Camp, Garden, and visit my family in Seattle.
Attachment Available: http://www.marketwire.com/library/MwGo/2017/10/17/11G146623/SpectrumSafety_Exclusive_PressRelease-updated-126834a515c8872c86604d8e54f58626.pdf


EIN Presswire does not exercise editorial control over third-party content provided, uploaded, published, or distributed by users of EIN Presswire. We are a distributor, not a publisher, of 3rd party content. Such content may contain the views, opinions, statements, offers, and other material of the respective users, suppliers, participants, or authors.