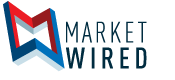 AppYea Launches Three New Apps on Google Play
/EINPresswire.com/ -- FORT WORTH, TX--(Marketwired - Oct 17, 2017) - AppYea Inc (OTC PINK: APYP) announced today that it has released two new gaming apps and one pharmaceutical savings app on Google Play for the Android systems and will soon release the games on Apple's iTunes for the iPhone and iOS Platform.
The two new gaming apps are kid friendly and will be available in the in-app purchasing system for download. The first game is titled Duck Quest and is a challenging game where the objective is to fly a funny duck avoiding treacherous obstacles. The longer you stay in the air the more points you accumulate. A fun and engaging experience that will have you hooked in no time.
The second kid friendly game is Ball Bearing Racer, a simple but fun racing simulation where you can pick your character and race through large cities, avoiding obstacles in your path and earning rewards along the way.
Lastly with the new app Cheap RX, you can immediately save money on prescriptions for the entire family; you can save an estimated 10% to 85% on most generic and brand name prescriptions. There is no cost to use this app and you and your family can use it as often as you like at any of the 60,000 participating pharmacies nationwide! Revenues will come from advertising and or charging for add-ons or the app itself.
"Although the company previously announced that it has entered the healthcare services market, we will continue adding new apps and redeveloping the mobile applications that we have in our pipeline in an effort to drive revenues to the company," stated AppYea's CEO Douglas McKinnon.
According to Statista Inc. who tracks the global mobile application market, in 2015, global mobile app revenues amounted to 69.7 billion U.S. dollars. In 2020, mobile apps are projected to generate 188.9 billion U.S. dollars in revenues via app stores and in-app advertising.
About AppYea Inc.
AppYea Inc., founded in 2012, is engaged in mobile applications for iOS, Google Play, and Amazon platforms and marketing certain products and services to healthcare providers. The Company operates its own titles as well as provides strategic partnerships with promising mobile app developers. Through its wholly owned subsidiary, The Diagnostic Centers, Inc., AppYea markets comprehensive diagnostic testing services to physician offices, clinics, hospitals, long term care facilities, healthcare groups, and other healthcare providers. Visit website: http://appyea.com/about/
This press release contains forward-looking statements within the meaning of Section 27A of the Securities Act of 1933 and Section 21E of the Securities Act of 1934. These forward-looking statements are based largely on the expectations or forecasts of future events, can be affected by inaccurate assumptions, and are subject to various business risks and known and unknown uncertainties, a number of which are beyond the control of management. Therefore, actual results could differ materially from the forward-looking statements contained in this press release. Additional information respecting the factors that could materially affect the Company and its operations are contained in its annual report on Form 10K and Form 10-Q as filed with the Securities and Exchange Commission. The Company undertakes no obligation to publicly update or revise any forward-looking statement.
Contact information:
AppYea Inc.
Investor Relations
Phone: (817) 887-8142

EIN Presswire does not exercise editorial control over third-party content provided, uploaded, published, or distributed by users of EIN Presswire. We are a distributor, not a publisher, of 3rd party content. Such content may contain the views, opinions, statements, offers, and other material of the respective users, suppliers, participants, or authors.