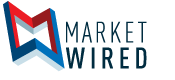 Vancouver Townhouse Realtor Looks at Average Mortgage Size in Vancouver
Townhouse realtor discusses the average debt load of Vancouver homeowners in new blog post
/EINPresswire.com/ -- VANCOUVER, BC--(Marketwired - October 17, 2017) - Vancouver is an expensive housing market. The city often makes news in terms of its sheer unaffordability. In fact, according to an annual survey from Demographia, Vancouver is the third most unaffordable housing market in the world, just after Hong Kong and Sydney, Australia. But what exactly does that look like? That's what Townhouse Realtor Ariane Benjamin examines in her new blog post. For more, go to: https://vancouvertownhouse.ca/blog/vancouver-townhouse-whats-average-size-mortgage-vancouver/
"In terms of averages, it can be tricky to calculate mortgage load," says Ariane, who owns and operates vancouvertownhouse.ca. "After all, the average accounts for all the people who own tiny bachelor pads as well as multi-million dollar homes. That's a wide spectrum. However, according to a TransUnion report released in August, for the first quarter of 2017, the average size of a new mortgage in Vancouver was $517,415."
Just a year earlier, the average was $553,719. Over that same period, the number of new mortgages fell from 9,162 to 6,226. In BC as a whole, the average size of a new mortgage was $375,126 in the first quarter, compared with $384,430 a year earlier, and the actual number of new mortgages fell by about 20 percent, to 25,734.
Home sales slowed a year ago when the provincial government slapped a 15 percent tax on foreign buyers. This had a cooling effect, but activity has increased in recent months. In July, the average price of a detached house in the Vancouver area hit $1.7 million.
TransUnion looked at credit data before the Bank of Canada hiked the benchmark interest rate by 25 basis points to 0.75 percent, making it slightly more expensive for consumers to borrow funds.
"All this has shored up the Vancouver townhouse and condo market," says Ariane. "We've seen the prices of detached homes stabilize, while there is more interest in buying townhouses and condos, which remain relatively affordable to homebuyers.
About the Company
Ariane Benjamin helps people buy and sell townhouses. As a specialized Townhouse Realtor with 15 years of experience, she tracks the trends and undertakes ongoing training and education to stay at the forefront of the market. Ariane embraces a one-on-one approach and works to deliver individualized attention and service. She believes in hard work, and provides the insight and information necessary to people make smarter decisions. With specialized focus around downtown Vancouver, North Vancouver, the Eastside, and Westside, Ariane's personalized service and proven track record have distinguished her as one of the most successful within her niche.