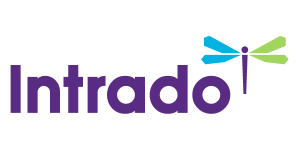 EQUITY ALERT: Goldberg Law PC Announces a Securities Class Action Lawsuit against Depomed, Inc. and Encourages Investors with Losses Exceeding $500,000 to Contact the Firm
/EIN News/ -- LOS ANGELES, Oct. 16, 2017 (GLOBE NEWSWIRE) -- Goldberg Law PC, a national shareholder rights litigation firm, announces the filing of a class action lawsuit against Depomed, Inc. ("Depomed" or the "Company") (Nasdaq:DEPO) for violations of §§10(b) and 20(a) of the Securities Exchange Act of 1934 and Rule 10b-5 promulgated thereunder by the U.S. Securities and Exchange Commission.

Investors who purchased the Company's shares between February 26, 2015 and August 7, 2017, inclusive (the "Class Period"), are encouraged to contact the firm by October 17, 2017, the lead plaintiff motion deadline.
If you are a shareholder who suffered a loss during the Class Period, click here to participate.
We also encourage you to contact Michael Goldberg or Brian Schall, of Goldberg Law PC, 1999 Avenue of the Stars, Suite 1100, Los Angeles, CA 90067, at 800-977-7401, to discuss your rights free of charge. You can also reach us through the firm's website at http://www.goldberglawpc.com/, or by email at info@goldberglawpc.com.
The class in this case has not yet been certified, and until certification occurs, you are not represented by an attorney. If you choose to take no action, you can remain an absent class member.
The Complaint alleges that during the Class Period, Depomed made false and/or misleading statements, and/or failed to disclose: that the Company engaged in questionable practices in connection with the sales and marketing of its opioid products; that this conduct, when it became known, would likely subject Depomed to heightened legal and regulatory scrutiny; and that as a result of the above, the Company's public statements were materially false and misleading at all relevant times. On August 7, 2017, Depomed announced that it "recently received a request for information from the ranking minority member of the United States Senate Committee on Homeland Security and Governmental Affairs related to the promotion of opioids" and that Depomed had also received "subpoenas related to opioid sales and marketing from the Office of the Attorney General of Maryland and the United States Department of Justice." Following this news, Depomed's stock price fell materially, which caused investors harm.
Goldberg Law PC represents investors around the world, and specializes in securities class action lawsuits and shareholder rights litigation.
This press release may be considered Attorney Advertising in some jurisdictions under the applicable law and rules of ethics.
Contact:
Goldberg Law PC, Los Angeles
Michael Goldberg, Esq., 800-977-7401
Brian Schall, Esq., 800-977-7401
info@goldberglawpc.com
www.Goldberglawpc.com