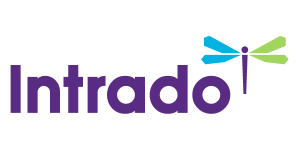 KMG Announces Common Stock Offering
/EIN News/ -- FORT WORTH, Texas, Oct. 16, 2017 (GLOBE NEWSWIRE) -- KMG Chemicals, Inc. (NYSE:KMG) ("KMG" or the "Company"), a global provider of specialty chemicals and performance materials, today announced that it has commenced, subject to market and other conditions, an underwritten public offering of 2,600,000 shares of its common stock by the Company. The Company expects to grant the underwriters an option to purchase up to an additional 390,000 shares of common stock from the Company. Proceeds from the offering are expected to be used for general corporate purposes, which may include, among other things, debt repayment and working capital.
Goldman Sachs & Co. LLC and KeyBanc Capital Markets Inc. are acting as joint book-running managers for the offering. Seaport Global Securities LLC, Nomura Securities International, Inc. and HSBC Securities (USA) Inc. are acting as co-managers for the offering. The offering will be made only by means of a preliminary prospectus supplement and the accompanying base prospectus, copies of which may be obtained on the Securities and Exchange Commission's website at www.sec.gov. Alternatively, the underwriters will arrange to send you the preliminary prospectus supplement and related base prospectus if you request them by contacting: Goldman Sachs & Co. LLC, Attn: Prospectus Department, 200 West Street, New York, NY 10282, tel: (866) 471-2526, fax: (212) 902-9316, e-mail: prospectusgroup-ny@ny.email.gs.com; or KeyBanc Capital Markets Inc., 127 Public Square, 4th Floor, Cleveland, Ohio 44114, Attn: Equity Syndicate, tel: (800) 859-1783.
The common stock will be issued and sold pursuant to an effective shelf registration statement on Form S-3 previously filed with the SEC.
This press release shall not constitute an offer to sell or the solicitation of an offer to buy these securities, nor shall there be any sale of these securities in any state or jurisdiction in which such offer, solicitation or sale would be unlawful prior to registration or qualification under the securities laws of such state or jurisdiction. This offering may only be made by means of a prospectus supplement and related base prospectus.
About KMG

KMG Chemicals, Inc., through its subsidiaries, produces and distributes specialty chemicals and performance materials for the semiconductor, industrial wood preservation, and pipeline and energy markets.
Cautionary Statement Regarding Forward Looking Statements

The information in this news release includes certain "forward-looking statements" within the meaning of Section 27A of the Securities Act of 1933, as amended, and Section 21E of the Securities Exchange Act of 1934, as amended. All statements, other than statements of historical facts, that address activities that the Company assumes, plans, expects, believes, intends or anticipates (and other similar expressions) will, should or may occur in the future are forward-looking statements, including regarding the Company's securities offering and the anticipated use of the net proceeds.  Such statements are based upon the current beliefs and expectations of management of the Company and are subject to significant risks and uncertainties. Although the Company believes that the expectations reflected in its forward-looking statements are reasonable, it can give no assurance that such expectations or any of its forward-looking statements will prove to be correct. Factors that could cause results to differ include, but are not limited to, market conditions, successful performance of internal plans, product development acceptance, the impact of competitive services and pricing and general economic risks and uncertainties. More information about potential factors that could cause results to differ materially from those anticipated in the forward-looking statements can be found in the Company's filings with the Securities and Exchange Commission, including its Annual Report on Form 10-K for the year ended July 31, 2017 incorporated by reference into the prospectus supplement for this offering, available on the Company's website or the SEC's website at www.sec.gov. The Company assumes no obligation to update or revise any forward-looking statements, whether as a result of new information, future events or otherwise after the date of this release.
Contact
KMG Investor Relations
Eric Glover, 817-761-6006
eglover@kmgchemicals.com