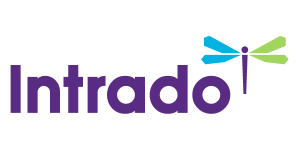 Rosetta Stone Inc. Appoints Jessie Woolley-Wilson to Board of Directors
/EIN News/ -- Arlington, VA, Oct. 16, 2017 (GLOBE NEWSWIRE) -- Rosetta Stone Inc. (NYSE: RST) today announced that Jessie Woolley-Wilson, Chair, President and CEO of DreamBox Learning, a world-leader in innovative educational math solutions, has been elected to Rosetta Stone's Board of Directors.

Driven by a belief that all children need and deserve high-quality learning opportunities, Ms. Woolley-Wilson is a seasoned executive who has worked in the education technology space for nearly 20 years to support school and district leaders and improve learning and life outcomes for K-12 students. Prior to joining DreamBox, Ms. Woolley-Wilson served as president of Blackboard's K-12 Group and president of LeapFrog School House, the K-12 division of LeapFrog Enterprises. Ms. Woolley-Wilson has also served in positions of leadership at collegeboard.com, the interactive division of the College Board, and at Kaplan, a leading test preparation company in the U.S.
"As we expect educational institutions to become our largest customer base, we are extremely fortunate to add a director of Jessie's industry leadership, expertise and passion," said Rossetta Stone CEO John Hass.  "I look forward to working closely with Jessie and the board as we scale Lexia and revitalize our Language businesses," Hass continued.
"I have followed the efficacy-driven success of Lexia for a number of years and look forward to working with John and the rest of the leadership team as Rosetta Stone brings its technology-based solutions to more learners," said Ms. Wooley-Wilson.
Ms. Woolley-Wilson currently serves on the boards of several educational organizations, including the International Association for K-12 Online Learning (INACOL), the Woodrow Wilson Foundation, Western Governors University Board of Trustees and Islandwood. She is also on the board of Boeing Employees Credit Union. Ms. Woolley-Wilson has been a featured speaker at international events including TEDx Rainer, SXSWedu, and DENT, as well as a moderator for the Aspen Institute.
Ms. Woolley-Wilson holds an MBA from Harvard Business School and a B.A. from the University of Virginia. She is also a 2007 Henry Crown Fellow. Ms. Woolley-Wilson is a two-time recipient of EdTech Digest's EdTech Leadership Award for her work in transformative innovation in education. Forbes placed Ms. Woolley-Wilson on its "Impact 15" list for being a disruptor in education and Seattle Business Magazine awarded her the 2015 Executive Excellence Award in the CEO of the Year category. The Puget Sound Business Journal honored Ms. Woolley-Wilson as a "Woman of Influence" and 425 Magazine named her as one of eight "Unstoppable Eastside Women" for having a clear focus on the greater good. The New York Times has also profiled Ms. Woolley-Wilson and her leadership style in their Corner Office column.
# # #

About Rosetta Stone Inc.
Rosetta Stone Inc. (NYSE: RST) is dedicated to changing people's lives through the power of language and literacy education. The company's innovative digital solutions drive positive learning outcomes for the inspired learner at home or in schools and workplaces around the world.

Founded in 1992, Rosetta Stone's language division uses cloud-based solutions to help all types of learners read, write, and speak more than 30 languages. Lexia Learning, Rosetta Stone's literacy education division, was founded more than 30 years ago and is a leader in the literacy education space. Today, Lexia helps students build fundamental reading skills through its rigorously researched, independently evaluated, and widely respected instruction and assessment programs.

For more information, visit www.rosettastone.com.  "Rosetta Stone" is a registered trademark or trademark of Rosetta Stone Ltd. in the United States and other countries.
Media Contact:
Michelle Alvarez
703-387-5862
malvarez@rosettastone.com