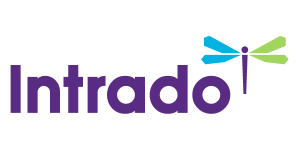 ITG to Announce Third Quarter 2017 Results
/EIN News/ -- NEW YORK, Oct. 16, 2017 (GLOBE NEWSWIRE) -- ITG (NYSE:ITG), a leading independent broker and financial technology provider, plans to announce third quarter 2017 financial results on Wednesday, November 1, 2017, in a press release that will be issued before the opening of the U.S. market. The press release will also be available on the firm's website at investor.itg.com.

A conference call to discuss the firm's results will be held at 8:00 am ET on November 1, 2017. Those wishing to listen to the call should dial 1-844-881-0134 (1-412-317-6722 outside the U.S.) at least 15 minutes prior to the start of the call to ensure connection. The webcast and accompanying slideshow presentation will be available on ITG's website at investor.itg.com. For those unable to listen to the live broadcast of the call, a replay will be available for one week by dialing 1-877-344-7529 (1-412-317-0088 outside the U.S.) and entering replay number 10112617. The replay will be available starting approximately one hour after the completion of the conference call.
About ITG
Investment Technology Group (NYSE:ITG) is a global financial technology company that helps leading brokers and asset managers improve returns for investors around the world. We empower traders to reduce the end-to-end cost of implementing investments via technology-enabled liquidity, execution, analytics and workflow solutions. ITG has offices in Asia Pacific, Europe and North America and offers execution services in more than 50 countries. Please visit www.itg.com for more information. 
ITG Media/Investor Contact:
J.T. Farley
1-212-444-6259
corpcomm@itg.com