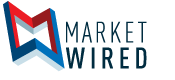 MobileHelp(R) Features Tablet-based Telehealth Solution at NAHC 2017
MobileVitals Touch system pairs remote patient monitoring with medical alert technology to optimize patient safety and medical oversight
MobileVitals Touch system pairs remote patient monitoring with medical alert technology
Click here for high-resolution version
/EINPresswire.com/ -- LONG BEACH, CA--(Marketwired - October 16, 2017) - Offering healthcare providers a more comprehensive solution, MobileHelp® Healthcare, an industry leader in mobile medical alert and health management technology, is featuring its newest remote patient monitoring (RPM) solution in its booth (#218) at the National Association of Home Care & Hospice (NAHC) conference and exposition.
Now available for home health organizations and their patients, the MobileVitals Touch system blends the safety benefits of a medical alert system with the added benefits of telehealth technology and video conferencing. The new system also provides features and benefits that create unique ways for providers to engage with their patients, and for patients to engage more fully in their own health and well-being.
The MobileVitals Touch system gives healthcare providers the capability to provide patients with the benefits of traditional RPM for their entire episode of care. Following that time period, patients have the opportunity to keep the telehealth equipment and shift to monitoring their own vital signs -- allowing healthcare providers to essentially step out of the clinical care process -- while giving patients the tools they need to engage more fully in their own care.
In initial pilot programs with healthcare providers, MobileHelp found that patients monitored under traditional telehealth structure are ideally suited for this blended type of solution. The basic clinical knowledge patients receive during a 30- to 60-day home health period while using the MobileVitals system provides a natural transition to self-monitoring.
"We routinely hear from healthcare providers that after the billable episode has expired, patients become anxious about losing the continuous medical oversight they receive when they are remotely monitored by clinicians," said Chris A. Otto, SVP of the MobileHelp Healthcare Division. "Our solution provides the same benefits as traditional remote patient monitoring, but with the unique advantage of allowing patients to keep the equipment on a private pay basis, to continue self-monitoring their own health with access to emergency help if needed. It is the value-added benefit of the medical alert system that makes it practical and economical to 'step down' to the private pay option."
With the MobileVitals Touch system as its flagship offering, MobileHelp Healthcare provides both providers and patients with a new suite of benefits, which include the following:
RPM Program Support: MobileHelp has built an ecosystem of services that support RPM programs of all sizes -- from small clinical settings to large-scale health networks. Clinical oversight, patient triage, reporting, inventory management and door-to-door shipping logistics are available to support healthcare organizations as they implement or expand RPM programs;
Remote Patient Monitoring: tracking vitals remotely using reliable wireless health monitoring devices (blood pressure monitor, pulse oximeter, weight scale and glucose monitoring device);
Virtual Video Visits: Giving patients and healthcare providers the capability to interact by video is a key component of the tablet's telehealth aspects. Patients can also use this function to connect with loved ones and other care givers;
Medication reminders: Allows customers along with their authorized caregivers or family members to manage their medications, with the capability to add new prescription information, set and change medication schedules, and push out a medication reminder alert;
Activity tracking: this application utilizes the MobileHelp Fall Button™ and tracks the customer's activity levels on a daily, weekly, monthly and even yearly basis -- and allows for their comparison over time. Tracking activity levels side-by-side with vital signs such as weight and blood pressure allows consumers to truly monitor the health-related benefits of increased activity levels;
Messaging: The tablet features an easy-to-use messaging interface, so users can connect with loves ones by SMS or e-mail using one simple streamlined application; and
Educational resources: Providing access to information, from disease-specific resources to broad-scale nutritional and exercise materials, the tablet allows consumers to acquire personal libraries relevant to their own health and wellness goals.
About MobileHelp Healthcare:
Headquartered in the Research Park at Florida Atlantic University, MobileHelp® Healthcare is a division of MobileHelp, a leading provider of mobile Personal Emergency Response Systems (PERS) and health management technology. MobileHelp Healthcare provides healthcare organizations with a full range of telehealth product and service solutions designed to achieve better patient outcomes through enhanced oversight and reduced readmission. For more information about MobileHelp Healthcare, please call 1-561-981-6981 or visit the company website at www.mobilehelp.com/healthcare.
Image Available: http://www.marketwire.com/library/MwGo/2017/10/16/11G146581/Images/MVTouchSystem_fall-709d94420124abdda54af76e3f1c0e19.jpg