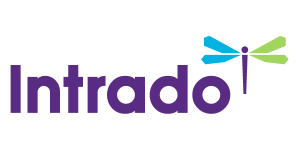 Flywire Hosts FlyForumUS Los Angeles
Interactive workshop explores key issues in cross-border education payments
/EIN News/ -- BOSTON, Oct. 16, 2017 (GLOBE NEWSWIRE) -- Flywire, a provider of international payment and receivables solutions, will host FlyForumUS Los Angeles, a free workshop for stakeholders involved in higher education payments, international student recruitment and eCommerce. The event takes place on October 19, 2017 at Loyola Marymount University.

FlyForum is a worldwide series of events that bring together colleagues and industry experts from across the higher education and financial sectors to explore the global payment and receivables challenges in the international education market. It is designed to help education institutions stay ahead of the important trends impacting international payments and enrollment. Key discussion topics include:
Fraud - Emerging forms of tuition payment fraud and how schools and universities can protect their institutions and their students.
Payment Policy - Best practices in international payment policy to reduce risk and increase efficiency.
International Student Trends – Recent shifts in international student growth and demand and potential impact on international enrollments.
 
 
 
 
FlyForumUS Los Angeles - Event Details
 
 
 
 
Date:
 
 
October 19, 2017
 
 
 
 
Time:
 
 
Registration and Lunch:  11:30 AM – 12:30 PM
 
 
 
Program: 12:30 – 4:30 PM
 
 
 
 
Location:
 
 
Loyola Marymount University, Los Angeles
 
 
 
 
Speakers:
 
 
Sharon Butler - EVP, Education and Healthcare, Flywire
 
 
 
David King - Co-Founder, CTO, OnPlan
 
 
 
Peter Butterfield - General Counsel & Chief Compliance Officer, Flywire
 
 
 
MyVan Hua - Coordinator at Cal State Poly University
 
 
 
Erika Hernandez - Student Financial Services, University of Southern California
 
 
 
Paul Khloyian - Student Financial Services, Loyola Marymount University
 
 
 
Meg Deiss - Bursar's Office, San Jose State University
 
 
 
 
Flywire is a leading provider of international payment solutions, connecting businesses and institutions with their customers on six continents. Introduced six years ago as a way for international students to pay their tuition for studies abroad, Flywire is now used by over 1,300 organizations across 18 countries around the world. The company processes billions in payments per year from 220 countries and territories, via bank transfer, credit card and e-wallet solutions, in over 120 different local currencies. Convenient, fast and secure, Flywire's scalable platform provides currency conversion at exchange rates that can offer significant savings when compared to home-market banks and credit card providers. The company also supports its clients with end-to-end customer support including multilingual servicing via phone, email, and chat, as well as 24/7 online payment tracking.
Flywire is headquartered in Boston, MA with operations in London and Manchester, UK; Shanghai, China; Tokyo, Japan; Singapore; Sydney, Australia; and Valencia, Spain. For more information, visit www.Flywire.com.
Media Contact:
Tim Walsh
for Flywire
timw@walshgroupmarketing.com