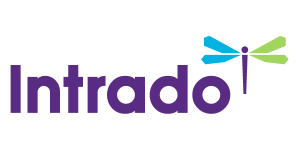 Inmar Acquires reach I influence Marketing Analytics Company Focused on the Shopper Experience
Adds powerful capabilities for positioning independent retailers and emerging brands to compete with national/global chains and large e-commerce players
/EIN News/ -- Winston-Salem, NC, Oct. 16, 2017 (GLOBE NEWSWIRE) -- Inmar announced today that it has acquired Detroit, Michigan-based reach | influence, a marketing analytics company focused on powering the shopper experience to leverage retail shopper data to increase sales. The acquisition builds on a five-year partnership between the companies to deliver tools, technology and related services for independent grocers to serve consumers everywhere they shop.
As one company, Inmar and reach | influence are positioned to enable a wealth of additional resources to help independents, including greater access to digital promotion dollars, a dedicated Inmar analytics team, and direct access to the technology that enables independents to come together to have the size, scale, distribution and efficiency necessary to be a virtual chain from a technology perspective.
"Retail is in a period of unprecedented change. We believe independent retailers and emerging brands have a unique opportunity to serve consumers through a personalized experience that resonates with them; however, to do so independents must harness the insights that technology and data afford," says Inmar Chairman and CEO David Mounts.
Mounts believes that the addition of reach | influence's data solutions and relationships to those of Inmar delivers powerful capabilities to further Inmar's commitment to help independent retailers and emerging brands succeed in today's market. Inmar also operates a Brand Center of Excellence to provide emerging brands with the data, tools and strategies they need to take full advantage of new and unprecedented growth opportunities developing in today's marketplace. Inmar's newest Hopster Mobile Rebates technology will further empower independents not quite ready for Load-to-Card. The combination of reach | influence and Hopster Mobile Rebates will enable brands to fully engage the independent marketplace.
Recently, John Ross, who helped expand Inmar's promotion business through data and technology innovation became CEO of IGA, International Grocers Alliance, a long-standing reach | influence/Inmar client. John served as president, Promotions, and was instrumental in its growth to become the most powerful digital activator of this market segment.
"Inmar and reach | influence became partners in February 2013 and the strength of the combination was obvious from the start.  This partnership continued to build steam and culminated in this transaction.  Combined, we will accelerate growth and innovation in the collective grocery market," said Eric Green, CEO of reach | influence.  "Our longevity of working together to serve retail clients will only enhance our ability to innovate and provide world-class technology and service to current and future clients."
#  #  #
ABOUT INMAR
Anyone who has redeemed a coupon, filled a prescription or returned a product, has touched Inmar. We apply technology and data science to improve outcomes for consumers and those who serve them. As a trusted intermediary for over 35 years, we have unmatched access to billions of consumer and business transactions in real time. Our analytics, platforms and services enable engagement with shoppers and patients, and optimize results. For more information about Inmar's products and services, please contact (866) 440-6917 or visit www.inmar.com.
ABOUT REACH I INFLUENCE
reach | influence is a retail marketing firm focused on powering the shopper experience with the goal of leveraging shopper data to increase sales through a combination of marketing and merchandising programs. reach | influence provides services and insight to independent retailers, wholesalers and product manufacturers to help them measure marketing efficacy, engage their shoppers and provide a conduit to deliver digital offers. The company's flagship products, reach | engage and reach | offers, provide shopper facing marketing tools for independent grocery stores in 46 states. To learn more, please visit http://www.reachinfluence.com.
Attachments:
A photo accompanying this announcement is available at http://www.globenewswire.com/NewsRoom/AttachmentNg/17403602-88c3-40bf-bd0d-efe61e58e8ed
Sharon Joyner-Payne
Inmar, Inc.
(336) 631-7663
sharon.joyner-payne@inmar.com