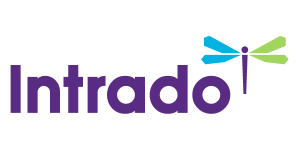 Advisory: Rep. Ro Khanna to Discuss Heartland Job Creation at Nexient
/EIN News/ -- NEWARK, Calif., Oct. 16, 2017 (GLOBE NEWSWIRE) -- Rep. Ro Khanna (CA-17) will join Mark Orttung, CEO of Nexient, to open Nexient's new, expanded headquarters in Newark, CA.

Nexient is a leader in 'domestic sourcing,' serving the Fortune 500 and fast-growing tech firms with outsourced Agile software development teams located 100% in the United States. Though headquartered in Silicon Valley, Nexient employs most of its staff in Midwestern "delivery centers" located in cities like Ann Arbor, Michigan and Kokomo, Indiana.
The New York Times recently described Nexient as part of "a flourishing niche in the tech world as some American companies pull back from the idea of hiring programmers a world away." 
Rep. Khanna will discuss how innovative Silicon Valley companies like Nexient can partner with communities throughout America to create durable, good-paying jobs. Orttung will discuss why US businesses are bringing software development back onshore. Both will be available to press following their comments.   
The award-winning Newark Memorial High School robotics team (the "Robuckets") will also be on hand to demonstrate their creations.
Nexient HQ opening with Rep. Ro Khanna (CA-17)
When: 
Tuesday, October 17
3:30pm-4:30pm
Where:
Nexient
8000 Jarvis Ave.
Newark, CA  94560
RSVP: Press wishing to attend can RSVP to Maura Lafferty at maural@firebrand.marketing, or by phone 1-415-405-5631.
About Nexient: Founded in 2009, Nexient is America's leading 100% US-based software services partner focused on Agile innovation. Visit Nexient's website at www.nexient.com.