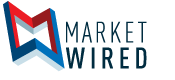 Lincoln Financial's Lisa Buckingham Named 2017 HR Executive of the Year
HR Leaders at Mondelez International, Haskell and Ultimate Software Named to HR Honor Roll
/EINPresswire.com/ -- HORSHAM, PA--(Marketwired - Oct 16, 2017) -  Human Resource Executive®, the leading HR business magazine, named Lisa Buckingham, the executive vice president and chief human resources, brand and enterprise communications officer at Lincoln Financial Group, its 2017 HR Executive of the Year.
In addition, the magazine named to its 2017 HR Honor Roll Karen May, executive vice president and chief human resources officer at Mondelez International; David A. Thaeler, executive vice president and chief human resources officer at Haskell Co.; and Vivian Maza, chief people officer at Ultimate Software.
Winners will be recognized on Oct. 26 during a special awards dinner sponsored by Visier at the Trustee Ballroom at Boston University.
"The HR Executive of the Year award recognizes human resource leaders who have made outstanding contributions to their organizations and who exemplify the increasingly strategic role of HR in business today," said David Shadovitz, editor and co-publisher of Human Resource Executive®.
As Lincoln Financial's top HR leader, Lisa Buckingham has spearheaded the design and implementation of a wide variety of HR-related programs and initiatives that include advancing the company's diversity and inclusion efforts, improving its talent management and succession-planning processes, and developing a fully revamped career framework.
Buckingham is also playing an instrumental role in creating a digital experience for the company's customers -- internal and external -- that is similar to "born-digital" companies such as Amazon and Uber.
The three executives named to the 2017 HR Honor Roll were recognized for the following contributions and achievements, just to name a few:
Karen May played a key role as Kraft Food's HR leader in orchestrating the company's 2012 spinoff of The Kraft Heinz Co. (Following the spinoff, May continued as the HR leader of the rebranded Mondelez International.) As part of the process, she identified the structures of both new companies and divided Kraft Food's workforce of 125,000 between them. May was instrumental in filling the key leadership positions created by the spinoff, and developing programs and initiatives aimed at consolidating and improving the company's training efforts. To that end, she helped launch Mondelez International University.
As chief people officer of Ultimate Software, Vivian Maza has launch a variety of employee benefits, programs and perks that have helped the company land in the top 25 of Fortune's Best Companies to Work For list in each of the past six years, coming in at No. 7 this year. Under Maza's leadership, Ultimate Software now has a retention rate of 96 percent and has received a rating of 4.6 stars (out of a possible 5) on Glassdoor. She is also the chief architect of the company's "communities of interest" programs, the most recent of which serves cancer patients, survivors and caregivers.
As executive vice president and chief human resources officer of Haskell, David A. Thaeler played a key role in managing several acquisitions, including one that doubled the size of the company's workforce to 1,500 employees. To ensure employees were kept in the loop during the mergers, Thaeler took steps to beef up Haskell's communications efforts, paying especially close attention to the level of transparency. He was instrumental in improving the company's training and development programs, including overseeing the launch of its Leadership Series, an intensive four-year program that enables technical employees to develop managerial skills.
Judges for this year's contest were Richard Antoine, president of AOConsulting, past president of the National Academy of Human Resources and former global human resource officer of Procter & Gamble Co.; Fred Foulkes, director of the Human Resource Policy Institute and professor of management policy at the Boston University School of Management; Susan Meisinger, author, speaker and consultant on human resources, and former president and CEO of the Society for Human Resource Management; Tracy Keogh, chief human resources officer at HP Inc.; and Human Resource Executive® Editor and Publisher David Shadovitz.
The judges based their selections on the following criteria: the candidate's ability to handle significant problems or obstacles in the human resource field; the candidate's role and/or success in establishing the human resource function as an integral part of his or her organization; the candidate's management skills as demonstrated within the human resource function; and his or her contributions to the HR profession as a whole.
Honor Roll candidates are divided into two categories: employers with fewer than 7,500 employees and employers with 7,500 or more employees. This year, two executives were selected in the under 7,500-employee category and one was selected in the 7,500-or-more-employee category.
The 2017 HR Executive of the Year and HR Honor Roll winners are profiled in the October 16 issue of Human Resource Executive®, which has a circulation of more than 75,000 HR vice presidents and directors. It is published by LRP Publications and is based in Horsham, Pa. On the web, it can be found at www.HREOnline.com.

EIN Presswire does not exercise editorial control over third-party content provided, uploaded, published, or distributed by users of EIN Presswire. We are a distributor, not a publisher, of 3rd party content. Such content may contain the views, opinions, statements, offers, and other material of the respective users, suppliers, participants, or authors.