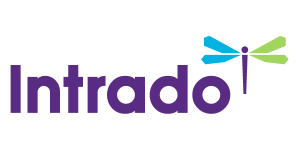 Caravan Health ACOs Achieved More Than $26M In Savings In 2016, Higher Than Average Quality Scores, New CMS Report Reveals
Positive Trajectory Fueled by Strong Performance in the Areas of Preventive Care and Chronic Care Management
/EIN News/ -- KANSAS CITY, Mo., Oct. 16, 2017 (GLOBE NEWSWIRE) -- Caravan Health's Accountable Care Organization (ACO) clients saved more than $26 million across approximately 250,000 covered lives in 2016, based on a Centers for Medicare and Medicaid Services (CMS) report released today detailing financial and quality results for ACOs participating in the Medicare Shared Savings Program (MSSP) last year. The average savings are more than five times the average savings per member nationwide in 2015. In addition to tremendous savings, the ACOs' second-year quality scores ranged from 95 to 97 percent, exceeding the national average. All first year ACOs received 100 percent scores for successful reporting. Based on 2016 Quality data and estimated Advancing Care Information data, every clinician billing under Caravan Health ACO participants are projected to have MIPS performance scores above 90 percent in 2017.

Medicare's goal is to have most payments tied to quality and value by 2018. Caravan Health works with more than 14,000 clinicians in 47 states, helping health systems and independent clinicians across primary and specialty care make the transformation to value-based payments under the ACO model and dramatically improving their standard of care.

Among 23 participating Caravan Health ACOs, 2016 successes include:
Average net savings of nearly $1.1 million per ACO.
Average savings of $101.32 per Medicare beneficiary.
A perfect (100 percent) quality reporting score achieved by each ACO in its first year of program participation, and an average year two quality score of 96 percent, five percent higher than the national MSSP average.
An average projected MIPS score of 93 percent, with the highest being 100 percent.
"These metrics show our partners are aligned and working together to improve care coordination, and build a sustainable care model that is essential as reimbursement is increasingly tied to performance," said Lynn Barr, chief executive officer of Caravan Health. "Based on insights we're gaining from clinical and claims data for more than 500,000 beneficiaries, Caravan Health and its partners are getting a much clearer picture of what interventions and processes produce the greatest impact, and which may not be valuable. We are confident we will report even greater results this time next year."
Caravan Health will host a webinar on October 26 at 12:00 p.m. PT/3:00 p.m. ET on best practices for ensuring ACO success, featuring panelists from several of its top-performing ACO customers. For more information and to register for the webinar, visit caravanhealth.com/upcoming-events/.
About Caravan Health:
Caravan Health helps providers implement population health programs with affordable, end-to-end solutions that achieve outstanding results. For more information about Caravan Health and its services, visit caravanhealth.com.
Attachments:
A photo accompanying this announcement is available at http://www.globenewswire.com/NewsRoom/AttachmentNg/d465c007-237a-49d1-af3a-04466e1ee8ad
Sage Beard
Caravan Health
(916) 542-4564
sbeard@caravanhealth.com

Skye McIntyre
Revive Health
(615) 760-1105
skm@thinkrevivehealth.com