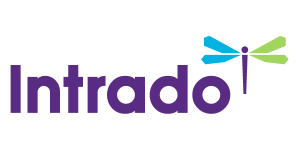 Twenty Hospitalist Leaders Better Prepared to Take on Healthcare Challenges After Graduating Fellowship
/EIN News/ -- TAMPA, Fla., Oct. 16, 2017 (GLOBE NEWSWIRE) -- Twenty hospitalists from 18 Adventist Health System facilities around the nation are now better equipped to solve problems such as lengthy patient stays, rate of readmission, and sepsis. The physicians graduated the AHS Leadership Fellowship for Hospital Medicine on October 5, 2017 in Singer Island, Florida.

The fellowship was launched in Orlando on January 24, 2017, and included on-site conferences, leadership coaching, collaboration with AHS colleagues, and collaboration in facility-specific improvement projects. These projects focused on improving performance around metrics on the AHS Hospitalist Dashboard and were linked to the overall score of each hospital.
Sixteen different project topics included, Creating Process Standards and Workflows to Reduce Length of Stay, Reducing Readmissions, and Compliance with 3-Hour Sepsis Bundle, among others.
By identifying challenges, developing strategies and working toward implementation, these projects yielded dramatic improvements including:
Initiation of Transitional Care Clinic within the Emergency Department along with a discharge navigator to follow up with patients
80% reduction in readmissions through implementation of post discharge follow-up appointments
59% improvement in meeting the 3-hour Sepsis Bundle with new visual cues and sepsis screening tools  - directly correlating to more lives saved
"I learned skills to improve the hospital and motivate others toward common goals, especially dealing with difficult conversations," said one Fellowship graduate.
"Talking with other hospitalists during group sessions has helped me understand how to approach problems at my hospital. This was a life-changing experience."
The AHS Leadership Fellowship for Hospital Medicine earned the highest satisfaction score rating of any CTI program to date. One hundred percent of Fellows agreed they would recommend the program to their peers.
CTI is a transformation company that partners with clients to achieve success through five foundational practices – leadership, culture, strategy, innovation and performance.
Using an exclusive terrain-based approach, CTI customizes its engagements for the client's unique terrain resulting in significant, sustainable and measurable improvements. CTI specializes in partnering with healthcare, education and government industries.
For more information contact:
CTI
Julie Bedford
813.333.1401
jbedford@ctileadership.com