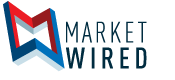 Wealth Generators Draws Olympian and MonaVie Founder Henry Marsh to Executive Team
/EINPresswire.com/ -- SALT LAKE CITY, UT--(Marketwired - Oct 16, 2017) - Investview Corporation (OTCQB: INVU) wholly owned subsidiary Wealth Generators is pleased to announce that Henry Marsh, US Olympian and MonaVie Founder will be joining the company's Executive team.
The company and Mr. Marsh have completed preliminary terms that will name him Ambassador of Goodwill and a nomination to the Board of Directors. Henry Marsh brings a lifetime of significant achievements and extensive experience in the network marketing sector to the Company's overall mission and vision. The new role will enable Henry to work with the company to establish a culture of goodwill and giving back to communities and geographies worldwide. Wealth Generators financial fitness products set out to assist individuals in improving their overall financial health achieving their personal goals and objectives. Henry Marsh is a significant and amazing addition to our team. He has achieved both financial and personal goals beyond most of our wildest dreams.
Henry Marsh stated, "The most valuable skill I will bring to this company is to attract and attend to great leaders, which in turn will drive top line revenue. This helped MonaVie and I believe it will do the same for Wealth Generators."
Henry Marsh was co-founder and Executive Vice President of MonaVie, a direct marketing company established in 2005 that sold a premium wellness product made from acai -- a South American exotic berry. MonaVie grew to over $865 million in annual sales and worldwide distribution in over 40 markets in just under four years! Henry retired from MonaVie in early 2014.
Henry Marsh' experience with MonaVie is only part of his amazing story. Henry began as an attorney and athlete who would become a four-time US Olympic track athlete and ranked number one in the world in the 3000 m steeplechase for three years ('81,'82,'85). He held the American record in 3000 m steeplechase for an unprecedented 27 years. He was inducted into the USA Track and Field Hall of Fame and was an NCAA top-ten scholar athlete who graduated cum laude in economics from BYU and a law degree from the University of Oregon.
Henry's experience does not stop there. He authored "The Breakthrough Factor" published by Simon & Schuster, was a sports broadcaster for a local CBS affiliate, created and delivered corporate productivity training for companies nationally. He was a consultant to the President's Council on Physical Fitness and Sports, and served as a member of the Executive Boards of the US Olympic committee and 2002 Salt Lake Olympic committee. Maybe his proudest accomplishment outside of his family would be his founding of The Never Better Foundation which is dedicated to helping special needs children. Henry's amazing life story is featured in the official 1984 Olympic film "16 Days of Glory" produced by Paramount Pictures.
"We believe Henry Marsh will be able to establish a strong culture and foundation for our distributors and our internal team. We have an objective of improving lives worldwide -- having Henry's assistance, we believe we may be able to go beyond our wildest expectations. He certainly has," said Ryan Smith, Investview CEO.
About Wealth Generators
Wealth Generators provides financial technology, education, and research to individuals to enable them to "Find, Grow, and Keep" their money. We are best described as a financial fitness company providing our customers the tools and information that can improve their financial situation.
Wealth Generators products are distributed through a direct sales model. Our products are offered to individuals on a monthly subscription basis. Wealth Generators is classified as a publisher of financial research and information and exempt from securities registration. This is an exemption provided in the U.S. Securities Investment Advisers Act of 1940.
Wealth Generators is not a brokerage firm or Registered Investment Advisor. We do not execute trades or take possession of clients' brokerage accounts. Our customers may cancel their subscription at any time and execute trades at their own discretion. www.wealthgenerators.com
About Investview, Inc.
Investview, Inc. is a diversified financial technology organization. The Company operates primarily through its wholly- and majority-owned subsidiaries, to provide financial products and services to accredited investors, self-directed investors and select financial institutions. www.investview.com
Forward-Looking Statements
Certain statements in this press release may constitute "forward-looking statements". When the words "believes," "expects," "plans," "projects," "estimates," and similar expressions are used, they identify forward-looking statements. These forward-looking statements are based on Management's current beliefs and assumptions and information currently available to Management and involve known and unknown risks, uncertainties and other factors which may cause the actual results, performance or achievements of the company to be materially different from any future results, performance or achievements expressed or implied by these forward-looking statements. Information concerning factors that could cause our actual results to differ materially from these forward-looking statements can be found in our periodic reports filed with the Securities and Exchange Commission. We undertake no obligation to publicly release revisions to these forward-looking statements to reflect future events or circumstances or reflect the occurrence of unanticipated events.