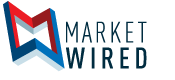 NeighborWorks America trains community leaders and honors local heroes
/EINPresswire.com/ -- LOS ANGELES, CA--(Marketwired - October 16, 2017) - On Oct. 13, NeighborWorks America presented six individuals with its annual Dorothy Richardson Award for Resident Leadership. The award recognizes outstanding contributions by community leaders. The recognition occurred during the NeighborWorks Community Leadership Institute, which strengthens the skills of residents and provides seed grants to help them execute action plans when they return home.
Throughout the year, NeighborWorks America and its network members work to build resident leadership. Participants from around the country attend the Community Leadership Institute in teams of up to eight people chosen by NeighborWorks organizations.
The Dorothy Richardson Award for Resident Leadership was named for a Pittsburgh-based pioneer in the community-development movement who was the leading force behind the creation of the agency that eventually became NeighborWorks America.
"This year's honorees are people who lead the way toward positive change and keep the memory of Dorothy Richardson alive through their actions," said Jeffrey Bryson, acting Chief Executive Officer of NeighborWorks America.
About the honorees:
Born in the Dominican Republic, Ana Rodriquez (Lawrence, Massachusetts) spent her childhood moving back and forth between the United States and her country of origin. Settling down in Lawrence, Rodriguez worked to make the city a comfortable, affordable community for all of its residents. She banded together with other residents and Lawrence CommunityWorks to ensure that revitalization included an adequate supply of affordable housing for lower-income families. Rodriguez was invited to join the board of NeighborWorks member Lawrence CommunityWorks, to which she brought a focus on youth and residents with mental health and developmental challenges. After earning her master's degree in human services, Rodriguez earned a position as a social worker with the Massachusetts Department of Mental Health, and she has extended the benefits of that experience to her community. One example is the redevelopment of the former Duck Mill. In 2008, Lawrence CommunityWorks purchased the building and started a process that culminated in the opening of 73 affordable apartments and 10,000 square feet of ground-floor shops and restaurants. Rodriguez was a strong advocate for ensuring the affordability of the units as well as including dedicated apartments for those with mental and physical challenges.
Gwyn Guidy (Houston, Texas) joined a team charged with developing a quality-of-life plan for the Near Northside, a mostly Latino and working-class area just north of downtown Houston. The vision of the team was to make the neighborhood a "great place to live, work and play." Among the many projects that followed were new parks, an improved football field, a new neighborhood school and an annual cultural festival. But there were three projects closest to Guidy's heart: protecting the character and affordability of the community, obtaining a playground for her area and re-establishing the Near Northside as a "Super Neighborhood" (a designation by the city of Houston to allow specific communities to have a voice in their local government). She also helped convert two local churches into shelters for residents displaced by Hurricane Harvey.
Ninety-year-old Janet Troutman Simmons (St. Paul, Minnesota) moved to St. Paul in 2006 to be closer to her two adult children. In her previous community in Springfield, Massachusetts, Janet had accumulated a long record of service. She worked on a legislative committee charged with gathering information to support the federal law establishing Section 8 housing vouchers for very low-income families, the elderly and the disabled. When the letter arrived stating that the Section 8 contract of her new home would be allowed to expire, she was a natural resource. Simmons acted quickly to organize her neighbors and enlisted help from HOME Line, a tenant-advocacy nonprofit, and NeighborWorks member Aeon. They wrote letters to legislators, state agencies and neighborhood groups. By sharing their struggle, Janet and her neighbors inspired attendees of Aeon's annual fundraising breakfast to contribute more than $280,000. Together, they made a compelling case to the property's owner, showing he had the opportunity to do the right thing while still meeting his bottom line. By the end of August 2015, Aeon had successfully purchased Como by the Lake and today still owns and manages the building. Simmons now serves on the Aeon board of directors.
Officer Marie Miller (Roxbury, Massachusetts) grew up in an inner-city Boston neighborhood, and Roxbury-her assigned district-is very similar. Four years ago, Miller was selected for an assignment to the police force's community service department, serving as the district's "senior response officer" for elderly residents in her community. One of Miller's signature initiatives was an activity first developed at NeighborWorks America's 2015 Community Leadership Institute, which she attended at the invitation of network member Nuestra Communidad. The theme was "Seniors Helping Seniors: Bridging the Gap." The second "senior" refers to high school seniors; the program brought the two age groups together to learn from each other's life experiences and points of view.
Maxine Delores Hill Woodside (Tampa, Florida) earned a scholarship that helped her attend a local university. Education proved to be her calling. Through her role as Executive Director of Bethesda Ministries, her church's community development corporation, Woodside opened a food bank that offers diverse and high-quality nutritional choices to a community that has been called a food desert because residents must drive two to three miles to shop at a supermarket. Another initiative helps disadvantaged teenagers become "job-ready"-a program that NeighborWorks member Corporation to Develop Communities (CDC) of Tampa took over after Woodside and others attended a Community Leadership Institute. CDC of Tampa was so impressed with the drive and results she demonstrated as a volunteer that it hired her to work with CDC of Tampa's Economic Prosperity Center and, a year later, as a member of its Employer Advisory Committee.
Pastor Rich Clegg (Manchester, New Hampshire) came to the state for seminary and stayed. Starting churches in distressed neighborhoods is his mission and West Granite fit the bill. When NeighborWorks Southern New Hampshire adopted a revitalization plan for the neighborhood, he stepped up to become a moving force in its implementation. As a member of the organization's Community Services Committee, he knocked on doors, encouraged residents to attend monthly meetings and helped form a neighborhood watch group. He also helped collect neighborhood data through a survey conducted door-to-door, initiated an after-school program for local youth, and organized clean-ups and block parties.
More information about the Dorothy Richardson Award for Resident Leadership honorees can be found at www.neighborworks.org/DorothyRichardsonAwards.
About NeighborWorks America
For nearly 40 years, NeighborWorks America, a national, nonpartisan nonprofit, has created opportunities for people to improve their lives and strengthen their communities by providing access to homeownership and to safe and affordable rental housing. In the last five years, NeighborWorks organizations have generated more than $27.2 billion in reinvestment in these communities. NeighborWorks America is the nation's leading trainer of community development and affordable housing professionals.

EIN Presswire does not exercise editorial control over third-party content provided, uploaded, published, or distributed by users of EIN Presswire. We are a distributor, not a publisher, of 3rd party content. Such content may contain the views, opinions, statements, offers, and other material of the respective users, suppliers, participants, or authors.