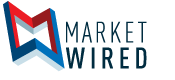 California's College Savings Plan Is Now ScholarShare 529
ScholarShare 529 Unveils New Name, Logo to Better Serve Californians Saving For College
California's College Savings Plan Is Now ScholarShare 529
Click here for high-resolution version
/EINPresswire.com/ -- SACRAMENTO, CA--(Marketwired - October 16, 2017) - One of the country's top performing college savings plans, which recently celebrated its 18th anniversary, is now called ScholarShare 529. The new look and name change is reflective of the plan's longstanding commitment to help California families save for college.
While ScholarShare 529 recognizes that more families than ever are saving for college, the rebrand is aimed at increasing awareness of the state-sponsored plan's benefits for all California families to access. With the ability to accumulate up to 25 percent more money for higher education, ScholarShare 529 encourages California families to take advantage of 100 percent tax-free growth on their college savings.
"College is an important stepping stone for advancing one's quality of life and future financial opportunities," said State Treasurer John Chiang, chair of the ScholarShare Investment Board. "Through the state 529 plan, we aim to help families sustain and ultimately achieve their pursuit of a bright financial future by maximizing their college savings through the tax advantages and other benefits offered by ScholarShare 529. As a trusted financial partner to California families for the past 18 years, we give our investors the confidence they need to save for their children's higher education."
The rollout of the new logo launches today and will be seen across the ScholarShare 529 website, its social media channels and all of its marketing materials moving forward.
The refreshed logo, symbolizing a graduation cap made up of upward pointing arrows, represents the ultimate goal that ScholarShare 529 shares with families across the state -- to see their children reach college graduation and the bright future a higher education provides. The arrows represent the growth and progress throughout the college savings journey in pursuit of that goal.
About ScholarShare 529
ScholarShare 529 is the official college savings plan of California. Established in 1999, ScholarShare 529 helps California families save for college and currently holds more than $7 billion in assets across nearly 300,000 accounts as of September 2017.
With 100% tax-free growth, families can accumulate up to 25% more money for higher education -- funds which can be used for a range of qualified expenses at most trade schools, colleges, and universities nationwide. ScholarShare 529 is offered by the State of California and managed by TIAA-CREF Tuition Financing, Inc.
For more information about the plan, visit ScholarShare529.com. For information about the ScholarShare Investment Board (SIB), which oversees ScholarShare 529, visit www.treasurer.ca.gov/ScholarShare. ScholarShare 529 can be found on Facebook at facebook.com/ScholarShare529 and on Twitter at @ScholarShare529.
Image Available: http://www.marketwire.com/library/MwGo/2017/10/16/11G146555/Images/Image-bbb5353157219e79a9f0363e1a50857a.jpg


EIN Presswire does not exercise editorial control over third-party content provided, uploaded, published, or distributed by users of EIN Presswire. We are a distributor, not a publisher, of 3rd party content. Such content may contain the views, opinions, statements, offers, and other material of the respective users, suppliers, participants, or authors.