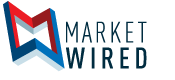 WiFi Wireless, Inc. Announces New Name, New Brand and New URL
/EINPresswire.com/ -- LOS ANGELES, CA--(Marketwired - October 13, 2017) - WiFi Wireless, Inc. (OTC PINK: WFWL), an Oregon corporation, announced today that the Company changed its name on September 16, 2017. Additionally, the follow up filings were submitted to FINRA on October 11, 2017. The Company expects the name and ticker symbol change to be reflected on the OTC by months end. The Company will begin phasing in the new website accordingly.
The new name of the Company is:
World Of Wireless International Telecom, Inc.
The stock ticker symbol currently remains the same (WFWL). The new ticker symbol is pending approval and will be suited to the new name.
The acronym for the new name of the Company is WOWITEL. WOWITEL will serve as the new brand to give the Company a new identity as an international telecom carrier service.
"We are very excited to use the new brand of WOWITEL. It fits the demographics we are targeting. We want the WOW factor!" said CEO, Anthony Saunders.
The new URL will utilize the WOWITEL branding. The Company expects to begin phasing in the new website of wowitel.com to replace the former one over the next 30 days.
The Board elected to opt out of using the name Wifi Wireless, Inc. and the previous URL of wifiwirelessinc.com/net. The previous URL was on loan pending an execution of final agreement with proper consideration. The Company chose to move in another direction as "Wifi Wireless" and "Wifi Wireless, Inc." were too generic and did not give the Company a telecom identity.
"With the new name, we will be rolling out our service and website shortly. This will be done incrementally and strategically. We took the time to understand our customers' needs, expectations and aligned our mobile service network to meet and exceed their desires. We want differentiate our service as better, more affordable and as a new standard of carrier service. We want our users to say WOW!" said Saunders.
For further information, please contact the company at info@wifiwirelessinc.com (to be replaced soon with info@wowitel.com).
This press release contains forward-looking statements. Forward-looking statements are inherently subject to risks and uncertainties, some of which cannot be predicted, or quantified. Future events and actual results could differ materially from those set forth in, contemplated by, or underlying the forward-looking statements.