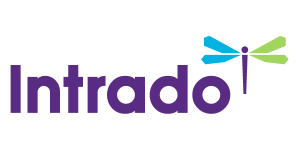 Trusted Brand 2016 Inc. Provides Update on Qualifying Transaction
/EIN News/ -- NOT FOR DISTRIBUTION TO UNITED STATES NEWSWIRE SERVICES OR FOR DISSEMINATION IN THE UNITED STATES
CALGARY, Alberta, Oct. 13, 2017 (GLOBE NEWSWIRE) -- Trusted Brand 2016 Inc. ("Trusted Brand" or the "Corporation") (TSX Venture Exchange:HAH.P) is pleased to provide an update on the proposed Qualifying transaction with the Holmes Group. As previously reported on February 15, 2017, Trusted Brand and the Holmes Group have been working diligently to complete the proposed transaction, and are pleased to announce that the companies have determined that it is in the best interest of all parties that the proposed transaction include the following companies:

Make It Right Releasing (Production & International TV sales)
Restovate (Holmes Approved Products)
Holmes Approved Homes (HAH), (1367790 Alberta Inc)
Mike Holmes Inspections (MHI), (2186774 Ontario Inc)
The Companies are thrilled to now include all the key companies in the Holmes group including the internationally acclaimed TV and production company, Make it Right Releasing.
Details of the transaction and the previously announced private placement will be provided in a subsequent release. As well financial results of the combined Holmes Companies will be provided.
Sponsorship and Resumption of Trading
Details of the concurrent financing will be released in the near future. Trusted Brand may seek a waiver from all or part of the sponsorship requirements for the proposed Qualifying Transaction in accordance with Exchange requirements.  It is expected that trading in the shares of Trusted Brand will remain halted until further notice.
Completion of the Holmes Acquisition is subject to a number of conditions, including but not limited to, Exchange acceptance and if applicable pursuant to Exchange requirements, majority of the minority shareholder approval.  Where applicable, the transaction cannot close until the required shareholder approval is obtained.  There can be no assurance that the transaction will be completed as proposed or at all.
Investors are cautioned that, except as disclosed in the management information circular to be prepared in connection with the transaction, any information released or received with respect to the transaction may not be accurate or complete and should not be relied upon.  Trading in the securities of a capital pool company should be considered highly speculative.
Forward-Looking Statements
Certain statements contained in this news release constitute forward looking statements.  The use of any of the words "anticipate", "continue", "estimate", "expect", "may", "will", "project", "should", "believe", "subject to" and similar expressions are intended to identify forward-looking statements.  These statements involve known and unknown risks, uncertainties and other factors that may cause actual results or events to differ materially from those anticipated in such forward-looking statements and are based on a reasonable assumption but no assurance can be given that these expectations will prove to be correct and the forward-looking statements included in this news release should not be unduly relied upon.
For further information please contact:
Trusted Brand 2016 Inc.
Karen Stewart
President and Chief Executive Officer
Telephone:  (403) 561-3355                                                                                  
Email: karen@thekarenstewartgroup.com
NEITHER TSX VENTURE EXCHANGE NOR ITS REGULATION SERVICE PROVIDER (AS THAT TERM IS DEFINED IN THE POLICIES OF THE TSX VENTURE EXCHANGE) ACCEPTS RESPONSIBILITY FOR THE ADEQUACY OR ACCURACY OF THIS RELEASE.