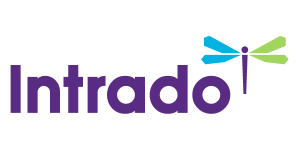 SECU Hosts 2017 Annual Meeting, Celebrating 80th Anniversary of Serving Members
/EIN News/ -- RALEIGH, N.C., Oct. 13, 2017 (GLOBE NEWSWIRE) -- State Employees' Credit Union (SECU) hosted its 2017 Annual Meeting in Greensboro this week, with members from across the state attending in support of their cooperative.  The October 10th event kicked off with a volunteer luncheon and a fun educational segment that featured animated videos highlighting a few of SECU's "coming attractions" for enhanced member service.  Patrick Adams, motivational speaker and CEO of St. Louis Community Credit Union followed with a rousing presentation that focused on the Credit Union's mission of service.  The day concluded with the General Membership Meeting and election of Shirley Bell, Alice Garland, Jo Anne Sanford and Stelfanie Williams to the Board of Directors of SECU.

SECU Annual Meeting
A photo accompanying this announcement is available at http://www.globenewswire.com/NewsRoom/AttachmentNg/5f72338e-6165-400e-bdbe-61bda7929d59
SECU Board Chair Cynthia Jolly led the afternoon business session, noting the cooperative's 80th anniversary and celebration of another successful year achieved by keeping the focus on the 2.25 million member-owners of SECU.  Continued growth in deposits, loans, assets and membership were also acknowledged by Jolly, remarking to attendees, "The substantial increases are a testament to the value of our offerings and your trust in SECU!"
Jolly also recognized recently retired volunteer Board members, Jim Barber and Bob Parker, who generously served the members of State Employees' Credit Union for many years.  Upon accepting his framed certificate of appreciation, Mr. Barber thanked the crowd for their support during his 17 years of dedicated service.  Mr. Parker was unable to attend, but fellow Board member and friend Michael Clements accepted the certificate on his behalf, further acknowledging Parker's valuable contributions.
Another highlight of the day was a video presentation introduced by SECU Foundation Board Chair Jim Johnson.  The video featured many of the member-funded Foundation projects and emotional testimonies from individuals who benefited from some of those efforts.  He remarked, "For the past thirteen years, SECU Foundation has made a tremendous impact in our North Carolina communities and for the people of our state.  Your collective commitment for initiatives funded since 2004 has exceeded $130 million – producing life-changing results for those who need it the most."
SECU President/CEO Mike Lord wrapped up the day's events by thanking the large crowd for their attendance and support of the Credit Union.  He took the opportunity to address the cooperative's continued safety, soundness, efficiency and effectiveness, further emphasizing SECU's "Do the Right Thing" mission of providing low-cost financial products and services to meet the needs of members.
About SECU
A not-for-profit financial cooperative owned by its members, SECU has been providing employees of the State of North Carolina and their families with consumer financial services for 80 years.  The Credit Union also offers a diversified line of financial advisory services including retirement and education planning, tax preparation, insurance, trust and estate planning services, and investments through its partners and affiliated entities.  SECU serves 2.2 million members through 260 branch offices, nearly 1,100 ATMs, 24/7 Member Services via phone and a website, www.ncsecu.org.
Contact:  Leigh Brady, EVP – Organizational Development
Office:  919-807-8347 | leigh.brady@ncsecu.org