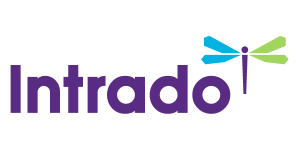 ENTREC Corporation Announces Record Date for Previously Announced Partial Redemption of its 8.50% Convertible Debentures
/EIN News/ -- ACHESON, Alberta, Oct. 13, 2017 (GLOBE NEWSWIRE) -- ENTREC Corporation (TSX:ENT) ("ENTREC" or the "Company"), a heavy haul transportation and crane solutions provider, issued a redemption notice to redeem $3,500,000 (or 13.833992%) of the $25,300,000 aggregate principal amount of its 8.50% convertible unsecured subordinated debentures due June 30, 2021 (the "Debentures") outstanding, on November 15, 2017 (the "Redemption Date"), on a pro rata basis.
In order to provide for a smooth and orderly redemption process, ENTREC, in conjunction with CDS & Co., the registered holder of the Debentures, and Computershare Trust Company of Canada, the debenture trustee for the Debentures, have determined that the record date to determine holders of record for purposes of the redemption of Debentures will be as of the close of business on November 14, 2017 (the "Record Date").
On redemption, holders of Debentures will receive $1,003.49 for each $1,000 principal amount of Debentures so redeemed, being the principal amount thereof plus accrued and unpaid interest to, but excluding the date of the redemption (collectively, the "Redemption Price").
The Debentures are represented by a global debenture certificate registered to CDS & Co. Consequently, beneficial holders of Debentures redeemed need not take any action in order to receive the Redemption Price.
About ENTREC
ENTREC is a heavy haul transportation and crane solutions provider to the oil and natural gas, construction, petrochemical, mining and power generation industries. ENTREC is listed on the Toronto Stock Exchange under the symbol ENT.
For further information, please contact: 
John M. Stevens - President & CEO
Telephone: (780) 960-5625
Jason Vandenberg – CFO
Telephone: (780) 960-5630