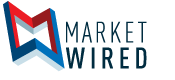 2017 Renewable Industries Forum: Bringing Together Canada's Low-Carbon Pioneers
/EINPresswire.com/ -- OTTAWA, ON--(Marketwired - October 13, 2017) - Renewable Industries Canada is pleased to host the 2017 Renewable Industries Forum in Ottawa next week on October 16-17. The annual event, now in its 14th year, will bring together experts from government, industry and academia to address Canada's priorities in climate change mitigation and adaptation.
This year's agenda will tackle the challenges and opportunities confronting policy makers for reducing GHG emissions from transportation and the critical role of renewable fuels and bio-based products play in accelerating the transition to a thriving, low carbon economy.
 
 
MONDAY, OCTOBER 16
DRAWING ROOM, FAIRMONT CHATEAU LAURIER
 
 
 
5:30 PM
RICANADA WELCOME RECEPTION: TOGETHER FOR A THRIVING LOW-CARBON ECONOMY
 
 
 
TUESDAY, OCTOBER 17
ADAM ROOM, FAIRMONT CHATEAU LAURIER
 
 
 
8:30 AM
OPENING REMARKS: JIM GREY, CHAIR OF RENEWABLE INDUSTRIES CANADA AND CEO OF IGPC ETHANOL INC.
 
 
 
8:40 AM
KEYNOTE ADDRESS: JONATHAN WILKINSON, PARLIAMENTARY SECRETARY TO THE MINISTER OF THE ENVIRONMENT AND CLIMATE CHANGE
 
 
 
9:05 AM
PANEL I: BRINGING THE PUBLIC WITH YOU: BUILDING PUBLIC SUPPORT FOR EFFECTIVE CLIMATE CHANGE ACTION
 
Panelists:
 
•
•
•
William Amos, Member of Parliament for Pontiac
Hon. Michael Chong, Member of Parliament for Wellington -- Halton Hills
Linda Duncan, Member of Parliament for Edmonton -- Strathcona and NDP Environment Critic
 
Moderator:
 
•
Shawn McCarthy, Global Energy Reporter, Globe and Mail
 
 
 
10:30 AM
PANEL II -- THE FEDERAL LANDSCAPE: 30 MEGATONNES & RENEWABLE FUELS
 
Panelists:
 
•

•
•
•

Cam Carruthers, Executive Director, Oil, Gas and Alternative Energy Division, Environment and Climate Change Canada,
Ruth Talbot, Deputy Director, Strategic Policy, Natural Resources Canada
Tom Rosser, ADM, Strategic Policy Branch, Agriculture and Agri-food Canada
Hon. Paul Massicotte, Senator for De Lanaudière, Quebec and Deputy Chair of the Standing Senate Committee on Energy, the Environment and Natural Resources
 
Moderator:
 
•

Don O'Connor, President of S&T2, and a recognized sector expert specializing in calculating the lifecycle GHG emissions of biofuels.
 
 
 
11:45 AM
KEYNOTE ADDRESS: DR. DAVID COLETTO, CEO, ABACUS DATA
 
 
 
2:00 PM
PANEL III -- THE PROVINCIAL LANDSCAPE: LEADERSHIP OR PATCHWORK?
 
Panelists:
 
•

•

•
Xavier Brosseau, Directeur, Approvisionnements et biocombustibles, Ministère de l'Énergie et des Ressources naturelles / Director, Ministry of Energy and Natural Resources (Quebec)
Michael Rensing, Director, Low Carbon Fuels, Renewable Energy Development Branch, Ministry of Energy and Mines (BC)
John Storey-Bishoff, P.Eng. Director, Climate Change Compliance Alberta Climate Change Office (Alberta)
 
Moderator:
 
•

Scott Lewis, Executive Vice President, Commercial Operations and Strategy at BIOX Corp
 
 
 
3:15 PM
PANEL IV -- THE EMERGING RENEWABLE FUELS TRADE WAR
 
Panelists:
 
•
•
•
Douglas Dias, Vice President, Corporate Services & Chief Risk Officer for Greenfield Global Inc
Peter Clark, President, Grey, Clark, Shih and Assoc.
Brian Kingston, Vice President Policy, International and Fiscal Issues, Business Council of Canada
 
Moderator:
 
•

Andrea Kent, Vice President, Government and Public Relations at Greenfield Global Inc
 
 
 
4:30 PM
CLOSING REMARKS / FORUM ADJOURNS
 
 
NOTES FOR MEDIA:
Upon arrival, please present yourself at the registration desk for check-in.
There will be no formally scheduled media availability; RICanada Chairperson, Jim Grey, among other board members, will be available for scheduled interviews throughout the Forum.
ABOUT RICANADA
Renewable Industries Canada, founded in 1984 as the Canadian Renewable Fuels Association, has grown to represent the leaders of Canada's bioeconomy -- producers of renewable fuels and value-added products that reduce GHG emissions and provide economic opportunity to the benefit of all Canadians. Members of Renewable Industries Canada provide the public with renewable, clean-burning biofuels such as ethanol and Biodiesel -- fuels that help fight climate change and combat pollution and smog. At the same time, they produce value added products from renewable resources and continuously innovate to provide even greater environmental and economic benefits.