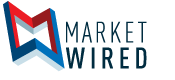 WSP Appoints New Leader in Canada to Lead Growth in the Ports & Marine Market Sector
Martijn van den Berk Joins Company as Vice President, Ports & Marine
/EINPresswire.com/ -- THORNHILL, ONTARIO--(Marketwired - Oct 13, 2017) -
Editors Note: There is a photo associated with this press release.
WSP (TSX:WSP) is pleased to announce the appointment, in Canada, of Martijn van den Berk as Vice President of Ports & Marine, a newly created group within the company's Transportation National Business line. Mr. van den Berk brings to WSP more than 18 years of international project management experience in the ports and marine infrastructure environment.
Most recently, Mr. van den Berk worked as a Business Unit Director for Africa, the Middle East and India, leading a team of 200 professionals at a major maritime engineering firm. Mr. van den Berk's extensive global project management experience has involved him in multiple ports and marine related projects, including design and construction of coastal/marine structures such as breakwaters, jetties, quay walls, dredging and reclamation. He also has specialized experience in container terminals, liquid bulk and gas terminals, waterfront development and shipyards and naval bases. Mr. van den Berk recently served as Chairman of the Netherlands Business Council, Dubai & Northern Emirates, and is a member of the UAE Society of Engineers and the Dutch Royal Institute of Engineers. He holds a Master's degree in Civil Engineering from the Delft University of Technology, Netherlands.
Mr. Gregor Neilson, Vice President - Operations, Transportation at WSP Canada commented, "WSP sees major growth potential in the ports and marine sector in Canada and is committed to developing a comprehensive service line for our clients, while leveraging the extensive port, marine and coastal capabilities and resources available through WSP's global organization. We are delighted that Martijn van den Berk has joined us in this effort. Well-designed, efficient ports and marine infrastructure are fundamental to increasing the flow of goods and services, improving trade and expanding economic opportunity across Canada."
Mr. van den Berk will be based out of the company's Thornhill, Ontario office.
About WSP
WSP (TSX:WSP) is one of the world's leading professional services consulting firms. We are dedicated to our local communities and propelled by international brainpower. We are technical experts and strategic advisors including engineers, technicians, scientists, project managers, planners, surveyors and environmental specialists, as well as other design and program management professionals. We design and deliver lasting solutions in the Buildings, Transportation, Infrastructure, Oil & Gas, Environment, Geomatics, Mining, Power and Industrial sectors as well as project delivery and strategic consulting services. With over 7,500 talented people across Canada and approximately 37,000 globally, we engineer projects that will help societies grow for generations to come. www.wsp.com.
To view the photo associated with this press release, please visit the following link: http://www.marketwire.com/library/20171013-MartijnvandenBerk_600.jpg
For further information, or interview opportunities:
Myra Ripley
External Communications Manager/Media Relations
WSP Canada
Myra.Ripley@wsp.com
1 403 456-5617 / 1 587 229 0520