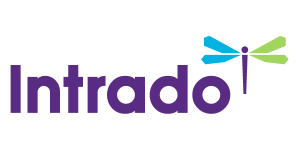 Camillus Knives Launches New Website
The new site offers visitors easier navigation for an optimized experience
/EIN News/ -- FAIRFIELD, Conn., Oct. 13, 2017 (GLOBE NEWSWIRE) -- Camillus Knives, America's oldest knife manufacturer which includes operations in the United States, Canada, Europe and Asia, is excited to announce the launch of a newly enhanced and redesigned website: CamillusKnives.com. Created to optimize the user experience on mobile devices and provide easier navigation, the website features more than 150 Camillus products, all available through the revamped virtual marketplace.  

"The new Camillus website better serves our consumers, customers and partners with additional product details and improved content," said Drew Kohler, Senior Brand Manager, Camillus and Western Knives. "The new, innovative format also provides business support tools for our customers – enabling them to sell Camillus products smarter and with greater efficiency."
Now compatible with tablets and mobile devices, the new website offers an interactive platform for improved navigation and usability. The site also provides enhanced search capabilities, allowing users to identify products based on variety of features including task, hand orientation, blade type and more. 
To experience the new website and learn more about Camillus, visit CamillusKnives.com.
Since 1876, Camillus has been supplying the world with reliable, innovative and quality-made knives that have survived the test of time. As one of the oldest knife manufacturers, Camillus has developed a wide array of products for the hunting, fishing, sporting and tactical markets, including folding and fixed blade knives, machetes, multi-tools and more. Camillus products are manufactured using the finest materials and craftsmanship to ensure reliable, high-end performance in the field.
ACME UNITED CORPORATION (NYSE American:ACU) is a leading worldwide supplier of innovative cutting devices, measuring instruments, and safety products for school, home, office, hardware and industrial use. Its leading brands include Westcott®, Clauss®, Camillus®, CUDA®, PhysiciansCare®, Pac-Kit®, First Aid Only®, DMT® and Spill Magic®.  For more information, visit www.acmeunited.com.
Forward-looking statements in this report, including without limitation, statements related to the Company's plans, strategies, objectives, expectations, intentions and adequacy of resources, are made pursuant to the safe harbor provisions of the Private Securities Litigation Reform Act of 1995.  Investors are cautioned that such forward-looking statements involve risks and uncertainties including, without limitation, the following: (i) changes in the Company's plans, strategies, objectives, expectations and intentions,  which may be made at any time at the discretion of the Company; (ii) the impact of uncertainties in global economic conditions, including the impact on the Company's suppliers and customers; (iii) changes in client needs and consumer spending habits; (iv) the impact of competition and technological changes on the Company; (v) the Company's ability to manage its growth effectively, including its ability to successfully integrate any business it might acquire; (vi) currency fluctuations; (vii) increases in the cost of borrowings resulting from rising interest rates; and (viii) other risks and uncertainties indicated from time to time in the Company's filings with the Securities and Exchange Commission.
Media Contact:
Kristin Palzer
Celtic, Inc.
W: (414) 316-2100, ext. 126
kristinp@celticinc.com