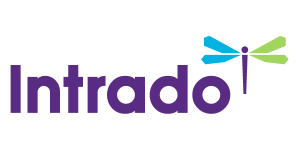 Viterra and Canadian Foodgrains Bank Celebrate Successful Partnership
/EIN News/ -- REGINA, Saskatchewan, Oct. 13, 2017 (GLOBE NEWSWIRE) -- Viterra Inc. ("Viterra") and Canadian Foodgrains Bank celebrated their successful partnership with a field event at Viterra's Balgonie grain terminal today.  Speakers included Viterra's President and CEO for North America, Kyle Jeworski, local farmer Franck Groeneweg of Green Atlantic Farms and Foodgrains Bank Executive Director Jim Cornelius.

Last spring, Viterra, a leading marketer and handler of grains, oilseeds and pulses provided the Foodgrains Bank with access to 42 acres of land to farm around its terminals in Balgonie, Saskatchewan and Stettler, Alberta.

Two farmers from each of the areas volunteered their time to farm the land, and proceeds from the sale of the crop will be donated to the Foodgrains Bank to support its food assistance programs for countries in the developing world.
Franck and Kari Groeneweg farmed the land around the Balgonie terminal.  For them, it was an important way to contribute.
"Using agriculture as a means of giving back is something we wanted to do for a while now," explains Franck Groeneweg, on his family's decision to volunteer for the project.  "We're so abundantly blessed. We have so much food here in Canada—too much food. There's lots of places where that's not the case," he says.
Foodgrains Bank Executive Director Jim Cornelius is grateful for the support of both the Groeneweg family as well as Viterra.
"This is an exciting partnership for us," says Jim Cornelius, executive director of the Foodgrains Bank. "Viterra has been a stalwart supporter of Foodgrains Bank community growing projects for many years. Farmers are known for being resourceful, and working with what they have. This new partnership represents a creative way of using the resources available to us for an important cause—helping to feed hungry people."
"We're proud to continue our longstanding partnership with Canadian Foodgrains Bank and support their important work in raising awareness about global hunger," says Kyle Jeworski, President and CEO for Viterra North America.  "As an industry leader, our focus is on connecting our customers to global markets and, through this project, we're also pleased to help them assist those in need through our asset network across Western Canada."
In addition to providing the land, Viterra will also provide the Foodgrains Bank with a donation of $5 for each tonne of crops donated to the organization through one of its 68 grain elevators in Western Canada.
About Viterra
Viterra is Canada's grain industry leader, supported by the expertise of its people, a superior network of assets, and unrivalled connections to world markets. Headquartered in Regina, Saskatchewan, our commitment to agriculture goes back over 100 years, partnering with farmers to market and move their crops to areas of need around the world. Our continued focus on operational excellence throughout North America allows us to efficiently handle, process, distribute and transport grains and oilseeds. We provide further value to our partners through a wide variety of contracting and risk management tools to help them realize the full potential of their crops. For more information on Viterra in North America, please visit www.viterra.com. Viterra is part of Glencore Agriculture, a global market leader in originating, handling, processing and marketing agricultural commodities. 
About Canadian Foodgrains Bank
Canadian Foodgrains Bank is a partnership of 15 Canadian churches and church-based agencies working together to end global hunger by:
Supporting international programs to meet immediate food needs, reduce malnutrition, and achieve sustainable food security;
Influencing improvements in national and international policies that contribute to ending global hunger; and
Increasing and deepening the engagement of Canadians in efforts to end global hunger.
FOR FURTHER INFORMATION PLEASE CONTACT:
Peter Flengeris
Viterra Inc.
(306) 569-4810
peter.flengeris@viterra.com
Amanda Thorsteinsson
Canadian Foodgrains Bank
(204) 979-4873
athorsteinsson@foodgrainsbank.ca