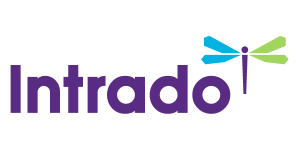 Sussex Bancorp Named to Sandler O'Neill 2017 Sm-All Stars
/EIN News/ -- ROCKAWAY, N.J., Oct. 13, 2017 (GLOBE NEWSWIRE) -- Sussex Bancorp (the "Company") (Nasdaq:SBBX), the holding company for Sussex Bank (the "Bank") is proud to announce that the Company has been recognized for the first time as one of the top 29 banks and thrifts nationwide and one of three from New Jersey that comprise the Sandler O'Neill Sm-All Stars Class of 2017.

"We are extremely proud to be included as one of the distinguished banks in the nation," said Anthony Labozzetta, President and CEO of Sussex Bank.  "Receiving this recognition is a reflection of Sussex Bancorp's cultural attributes.  Our focus on the employee and customer experience, which we believe is the foundation of our success, continues to drive our stakeholder value."
Sandler O'Neill + Partners, L.P. is a full-service investment banking firm and broker-dealer focused on the financial services sector. The 2017 Sm-All Star list identifies the top preforming small-cap banks and thrifts in the country.  To earn this status, a company needs to have a market cap below $2.5 billion and clear numerous hurdles related to growth, profitability, credit quality and capital strength.  Banks need to outperform in each of the four metrics and in addition need to report an NPA ratio below 1% at 6/30/17, a NCO ratio over the last twelve months of less than 25 bps, and a TCE ratio above 7% at 6/30/17.
About Sussex Bancorp
Sussex Bancorp is the holding company for Sussex Bank, which operates through its regional offices and corporate centers in Wantage and Rockaway, New Jersey, its eleven branch offices located in Andover, Augusta, Franklin, Hackettstown, Newton, Montague, Sparta, Vernon, Oradell and Wantage, New Jersey, and Astoria, New York, and a loan production office in Oradell, New Jersey, and for the Tri-State Insurance Agency, Inc., a full service insurance agency with locations in Augusta and Oradell, New Jersey.  In November 2016, SBBX earned the honor of being named one of the 50 Fastest Growing Companies in New Jersey by NJBIZ Magazine and was the highest ranked bank on the list.  Anthony Labozzetta, President and Chief Executive Officer of SBBX, was named American Banker's Community Banker of the Year in 2016 and in February 2017, was recognized by Forbes magazine as one of America's Business Leaders in Banking. For additional information, please visit the Company's website at www.sussexbank.com.
Contacts: Anthony Labozzetta, President/CEO
Steven Fusco, SEVP/CFO
844-256-7328