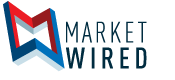 Special Spectators Founder Blake Rockwell Named "CNN Hero"
Beloved community leader recognized for his vision and 16 years of service to seriously ill children and their families nationwide
/EINPresswire.com/ -- NEW YORK, NY--(Marketwired - October 13, 2017) - Led by a vision of bringing a single unforgettable day of joy to seriously ill children by making them "VIP" for a day at sporting events in local communities nationwide, Special Spectators Founder Blake Rockwell is named CNN Hero. The honor shines a light on Rockwell's 16 years at the helm of the organization that he established in 2002.
"This recognition is an honor I take very seriously. These kids are my heroes. I am humbled to serve them. It has moved me greatly to see their joy as they experience an utterly unforgettable day," said Special Spectators Founder Blake Rockwell. "To be even a small part of that has been the honor of a lifetime, and I feel deeply fortunate. This has been my life's work, and will continue to be for the long haul. But, we absolutely are striving for the next level -- thousands more seriously ill children served, all seasons, all year long, nationwide."
The announcement comes as the organization delivers a record season of nearly 50 all-access experiences for seriously ill children, officially having opening its season on September 9th at Duke, Illinois, Michigan State, UCLA and Virginia Tech. Full schedule available here.
CNN Heroes is a year-long initiative that honors everyday people for their selfless, creative efforts to help others. 2017 marks the eleventh year of the Peabody Award-winning, Emmy-nominated campaign.
You can greatly help the organization, by sharing, commenting on, and liking the following:
CNN Heroes Facebook post
CNN Heroes Tweet
"Now the rest of the world begins to learn what his team, countless advocates and 1,000s of children already know: Blake's tireless, selfless, dedication to ensuring seriously ill children and their families experience priceless joy and once-in-a-lifetime memories certainly make him a hero," said Special Spectators Board Member John Durham. "We need more people to know about Blake and the organization's work, as with more donors and sponsors behind us, we can pursue the mission with even more vigor, ultimately serving more children."
Special Spectators is a 501(c)(3) entirely volunteer run organization that uplifts gravely ill children and their families nationwide, year in and year out. Special Spectators profoundly impacts the lives of seriously ill children by delivering the rare joy of Game Day and inviting them to what has often been described as the greatest day of their often challenging and stressful, and sometimes short, lives. They deliver on their mission as an entirely volunteer organization, including Rockwell himself, who left his career in Finance to pursue his vision.
The organization bypassed an incredible milestone heading into the 2017 season -- over 10,000 seriously ill children and their families served. Special Spectators has delivered over 400 VIP Game Days at 50+ schools including Oklahoma, Oklahoma State, Northwestern, Illinois, Alabama, Ohio State, Tennessee, Virginia Tech, Cal-Berkeley, UCLA and many more -- all major conferences represented, and countless players, coaches, athletic directors and children's hospitals all in their corner. They partner with the top college sports marketing and media rights holders, at a corporate and regional level for all the college stadiums in the country. Read more of Blake's story on the CNN Heroes website, their Facebook or Twitter pages.
About Special Spectators
Special Spectators partners with athletic departments, coaching staffs, athletes, local hospitals, student volunteers, network broadcasters, and corporate sponsors to serve these children and families nationwide. The organization is entirely volunteer-based, with no paid staff and relies heavily on donations and in-kind support to fuel its calendar of events each year. Follow Special Spectators on Twitter @SpecialFans or find them on Facebook. To donate and help give even more seriously ill children a magical VIP game day, please visit the website. There you can also find out more about what your donations cover -- everything from food, to tents and chairs, and transportation.